Region embraces its digital future
18 December, 2018 | By JENNIFER AGUINALDO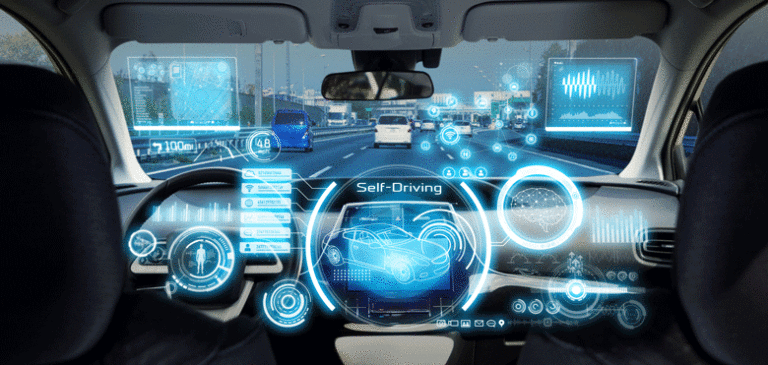 Subsidy attrition and nascent tax regimes, along with broader benefits to productivity and the economy, push region towards digital transformation
Anyone who has used the biometric smart gates at Dubai International airport will appreciate how automation is facilitating greater efficiency in travel. However, while waiting in the baggage reclaim area or killing time in a long taxi queue, they might also realise how such efficiency can lose its value.
Such queues will soon become history if initiatives under the UAE's Fourth Industrial Revolution Strategy are implemented successfully.
It is not just the check-in, immigration, security and taxi queues at UAE airports that will undergo a transformation. Travellers will be able to ride an autonomous vehicle from the airport to their destination, and enjoy a meal tailored to their dietary requirements upon arrival at their hotel or apartment, where the air conditioning is already set to their specified temperature.
In the event of an emergency, first responders – which could include a robot – would easily capture the traveller's full medical history. Insurance approval would be obtained swiftly, and in extreme medical cases, a nearby facility could produce a 3D-printed implant to save the patient's life.
Sci-fi versus reality
The UAE's 4IR strategy covers the gamut of government services, education, smart cities, medicine, food and water, space, defence, manufacturing, construction and power, in addition to mobility.
Other Middle East countries too have placed digital transformation at the top of their agenda. Bahrain, Egypt, Jordan, Saudi Arabia and Oman have all developed strategies to drive digitalisation across all sectors of society, including governance, business, funding and human resource development.
The region's sweeping interest in digitalisation, particularly in the commercial sector, is driven in part by the economic realities that are calling some of the established business models into question, according to Jarmo Kotilaine, chief economist at the Bahrain Economic Development Board.
"Old assumptions in the regional corporate sector are being challenged by the scaling back of universal subsidies and the introduction of VAT, among other revenue diversification initiatives," Kotilaine says. "These factors are pushing companies towards … an unprecedented focus on productivity."
The executive adds that innovation will be driven not just by a growing supply of products and solutions, but also by increasing demand for them.
Catching up
It is a given that the level of digitalisation across the Middle East and Africa region is uneven: smaller countries in the GCC, primarily the UAE and Bahrain, regularly outperform more populous countries such as Egypt and Lebanon in global and regional indices. The digitalisation of the GCC consumer is also well-known, with mobile phone subscription far exceeding the population in most states.
Less widely enunciated is the fact that the region's commercial and government sectors, save in the UAE, tend to lag behind consumers in terms of digital transformation, which is the reverse of the trend among global digital leaders such as the US.
Analysts say this is about to change as the commercial sector starts to ramp up adoption of innovation and digitalisation. For example, a recent survey in seven key industrial sectors conducted by McKinsey shows that the projected adoption of automation in countries such as Saudi Arabia, Bahrain, Kuwait and the UAE will exceed the projected global average of 32 per cent by 2030.
Ratcheting spending
Digital initiatives, whether in the form of automating customer services or an entire manufacturing process, require the intensive use of enabling technologies – internet of things, robotics, artificial intelligence and blockchain, among others. This means technology spending across the region is expected to significantly expand.
According to US-based consultancy International Data Corporation, annual digital transformation spending in the Middle East, Turkey and Africa could reach $40bn by 2022. In addition, spending on the so-called third platform technologies – cloud, big data, analytics, mobile and social – is estimated to reach $176bn, or nearly half of the UAE's 2017 GDP, by 2021.
While it is too early to fully quantify the return from these investments, US-based consultancy McKinsey estimates that increased digitalisation could add an additional $95bn annually to the Middle East economy by 2025.
Consulting firm PwC also cites that increased digitalisation and integration across the region's major industries could generate a potential annual revenue gain of approximately $16.9bn and cost savings of $17.3bn by 2020. "When you consider both increased revenues and decreased costs, the impact is substantial," PwC says.
Industry 4.0
The impact of digitalisation is expected to be most profound in the oil and gas sector, which has been – and will for the foreseeable future remain – the region's main economic driver. According to the Digital Transformation of Industries project, a World Economic Forum brainchild, digitalisation could unlock approximately $1.6tn-worth of value for the global oil and gas sector. These benefits include customer cost savings, productivity improvements and, critically, savings in water usage and carbon emissions reduction. Capturing just a fraction of these expected benefits could substantially improve the region's economy.
Indeed some of the largest oil and gas companies in the region have taken heed. For example, the Panorama Command Centre of Abu Dhabi National Oil Company (Adnoc) integrates 100,000 tags, which allows the firm to monitor and optimise asset performance and operations across 16 different operating companies. Kuwait Oil Company is also deploying immersive augmented reality and virtual reality training to enhance safety.
In the manufacturing sector, Saudi Arabia-based Obeikan Investment Group started deploying Predix, GE's industrial internet of things platform, in the past year. "Our digitalisation journey began with our biggest needs and pain points, which are to improve productivity and lower cost," Abdallah Obeikan, CEO of Obeikan Investment Group, says.
Obeikan explains that his firm is starting small by implementing Predix at one of the firm's more than 20 factories that process food, beverage and consumer packaging. "We will start small to ensure that if we succeed, we can scale and if something goes wrong along the way, then we can easily adjust," the executive explains.
He is convinced that 'going digital' will generate substantial productivity gains and cost reductions, which will eventually offset the significant investment it requires. "Digitalisation is not about technology. It is about changing mindset and culture," he says, adding that the journey will be an ongoing process with no specific end date.
Expo 2020 Dubai also promises to showcase some of the most sophisticated and secure digital and operational technologies when it opens its doors to an expected 25 million visitors in under 22 months.
So far, all these developments squarely place the region as a prime consumer of technology produced in the world's top innovation centres, primarily Silicon Valley.
Unicorns – or technology-based companies with a market value of at least $1bn – are still a rarity in the Middle East, with the exception of Souq.com, which US-based Amazon.com acquired this year, and ride-sharing app Careem.
However, change is afoot. Several cities and countries in the region, like Dubai and Bahrain, aspire to foster a local technology industry. Initiatives such as global fintech and autonomous vehicle competitions aim to develop homegrown talent and technology as well as attract overseas talent to relocate in the region.
Driving productivity
Kotilaine expects that the increase in demand for digitalisation solutions will eventually facilitate a thriving local technology industry.
"Industries emerge when there is demand," the executive explains, stressing that the region has reached a point where technology solutions such as industry 4.0 have become widely accepted due to their ability to drive productivity and efficiency.
"The region has started building the foundation for a local technology industry … it is a cumulative process that can develop traction very quickly," he adds.
To sustain such momentum, Kotilaine says the region must allocate greater investment to developing suitably qualified human capital. There is also a need to set up more venture capital companies, such as Bahrain's Al-Waha Fund of Funds, to support startups.
"There will be no shortage of capital once investors see the benefits," Kotilaine says. "The future of a domestic industry will not be entirely dependent on local resources. Once there is a track record, international venture capital will start coming in."
18 December, 2018 | .By JENNIFER AGUINALDO