Saudi healthcare primed for investment
14 June, 2022 | By MEHAK SRIVASTAVA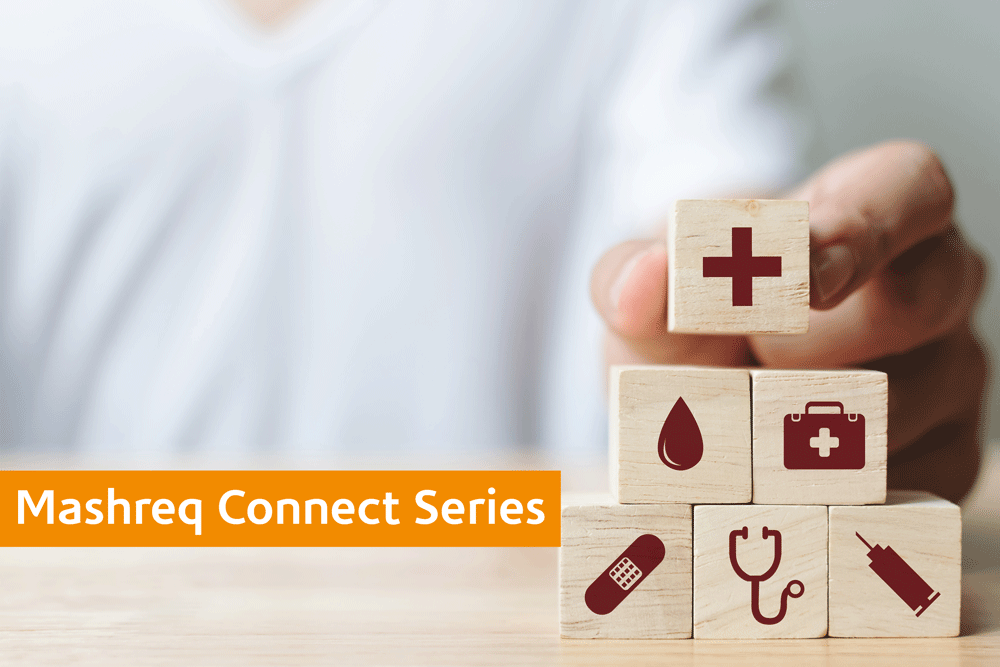 Privatisation targets and demand drivers are prompting new market opportunities in the kingdom for private players and healthcare investors
Improving access to quality healthcare and building world-class infrastructure forms a key pillar of Saudi Arabia's Vision 2030.
The government needs the private sector. And it sees the need to build a sustainable and competitive healthcare environment to enable this.
Saudi Arabia, like its GCC counterparts, has seen growing demand for quality healthcare services. The transformation has been spurred by changes including a rising and ageing population, growing prevalence of lifestyle diseases (such as diabetes and obesity), and a more strategic shift away from economic dependence on oil.
"Saudi Arabia is a G20 member and has a growing population with a young age force," said Makarem Sobhi Batterjee, president and vice-chairman of Saudi German Health, during his keynote address during the MEED-Mashreq webinar titled Healthcare in Saudi Arabia.
"Healthcare is actively aligning with Vision 2030. The government and private sector are both involved in healthcare digitalisation at a rapid pace. Healthcare in general, across the world, is becoming more data-driven, which supports the move towards cost-efficiency."
Investments made in the digital economy over recent years are said to be core to Saudi Arabia's pandemic response.
A study by consultants PwC highlights that since the establishment of a National Digital Transformation Unit, the kingdom's public and private sectors have invested nearly $15bn into ICT infrastructure.
Ranking second out of the top three digital risers in a report by the World Economic Forum, Saudi Arabia is noted to have "continuously invested in its digital infrastructure", for instance through its efforts in deploying 5G networks.
Catalysing the rate of change was the Covid-19 pandemic.
"Saudi Arabia set the stage during Covid-19, with the amazing breakthroughs in managing the outbreak," said Samer AbuGhazaleh, chairman – healthcare council, Jeddah Chamber of Commerce.
"Technology was used to a large scale – the number of applications used to manage the healthcare during the pandemic has quadrupled."
Governance efforts
"The budget for healthcare grows 5 to 7 per cent every year in Saudi Arabia, showing the immense need for focus on such an important industry," said AbuGhazaleh.
"Through Vision 2030, the Saudi Ministry of Health has taken the bold step to shift from being both the regulator and operator, to being just a regulator and gradually assigning the operations to the private sector."
In April 2021, a report by Frost & Sullivan and Mashreq Bank said that the kingdom plans to invest $66bn in healthcare infrastructure, scaling private sector participation from 40 per cent to 65 per cent.
Major private healthcare players, including Saudi German Health, Dr. Sulaiman Al-Habib Medical Group and King's College Hospital have announced plans to open or expand services in the kingdom, forecasting growth in demand over time.
"The past two years have been particularly impressive when it comes to the Saudi healthcare market," said Mohammed AlAgily, a senior healthcare advisor based in the kingdom.
"This is [underpinned by the] adaptation of a transformation strategy that separates the providers, payers and regulators, and the decision to have three government entities in the space – one focused on paying, the other on regulation and one on operations."
According to AlAgily, this approach and changes made to the insurance law and the support for digital healthcare infrastructure, is a clear sign of strong government engagement.
"In 2021, the government announced a formal law for public private partnerships, which clearly directs all sectors to develop their privatisation strategies," he said. "And we have seen some very promising deals in the health sector."
Improving investor experience
Ensuring greater involvement of the private sector will require authorities to introduce necessary policies and collaborative platforms.
"A year ago, in collaboration with several entities and led by the ministries of health and finance, we started an activity focused on investor experience, bringing together more than 120 hospitals and clinics in Jeddah and around the kingdom on a virtual platform," explains AbuGhazaleh.
The approach is centred on making the investor experience more seamless by devising a one-stop platform for investors to find relevant details on healthcare entities, certifications and regulations.
Karim Amer, senior vice president – head of healthcare and education at Mashreq Bank, notes that Saudi is seen one of the most promising markets in the region when it comes to healthcare.
"Yes, there are challenges and areas for improvements – but that's what makes it exciting. Saudi is at that sweet spot – it has witnessed a track record of successful transactions, but still has significant opportunities to offer."
Saudi German Health's group chief financial officer Madani Hozaien sees insurance as a key part of the overall healthcare story, as the government moves to have 100 per cent of Saudi citizens to be covered by insurance.
"This means huge opportunities for the private sector," he said. "As finance experts, we can see big players expanding aggressively to catch the opportunity – including in areas such as digitalisation."
Investor voice
Speaking from an investor's standpoint, Abhishek Sharma lauds the kingdom's efforts in "attracting investors, the depth of the market, liquidity", and initiatives in capital markets.
"When we look to invest in firms, we consider a 'triangle' that covers three things – affordability, access and quality," he explains. "And we credit the government and Vision 2030 for this approach, for identifying their priorities, which includes for instance digital healthcare, primary care, cost-effectiveness."
These priorities, said Sharma, helps investors such as Foundation Holdings to direct their efforts into companies that fit the bill and can be scaled up effectively.
"From an investment standpoint, we're seeing interest from sovereign wealth funds, family offices and institutional investors – quality investments.
"And we're also getting into opportunities such as manufacturing, driven by the government's efforts to step up localisation."
Way forward
The path ahead looks promising for the industry.
"All of these changes are building a platform in Saudi Arabia to compete with global healthcare industries," said AbuGhazaleh. "Value-based care, privatisation, access to care, technology. These are all a huge leap for the sector."
Sandeep Sinha, head of healthcare for Middle East and Africa at JLL, notes that "Saudi is the story for healthcare, from multiple approaches: care, investment, strategy and scaling participation."
Key opportunities for private healthcare players in Saudi Arabia
Public sector drive to increase private sector participation
Growing focus on preventative care, specialised clinics and primary healthcare
Increasing prevalence of lifestyle diseases
Ageing population, indicating future demand for services
Demand for more beds, hospitals, staff
Focus on digital innovation
Efforts to localise medical and pharmaceutical capabilities
Introduction of mandatory health insurance coverage
14 June, 2022 | .By MEHAK SRIVASTAVA