The new age of retail
27 June, 2021 | By Richard Thompson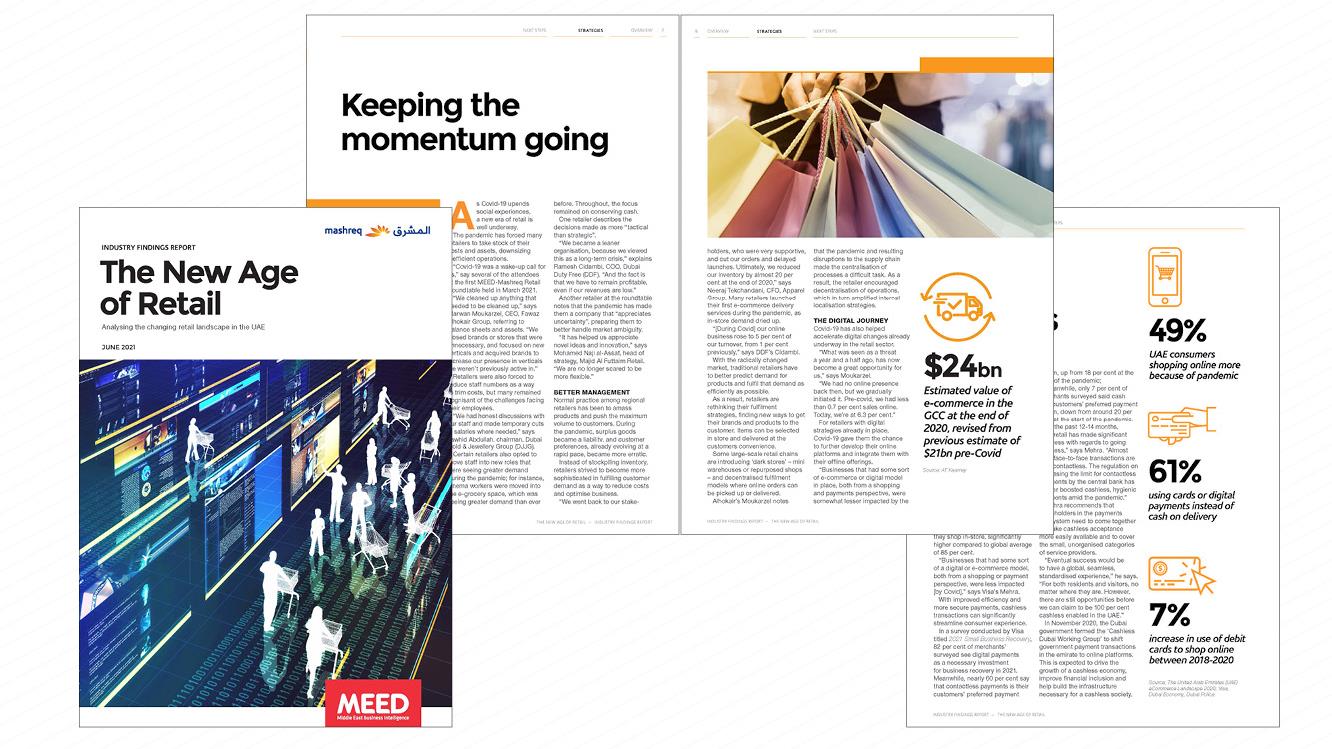 Latest industry findings report from MEED and Mashreq analyses emerging trends in the UAE's retail sector
In March 2020, the UAE's retail industry came to a jarring halt.
Shackled by the lockdown restrictions enforced due to the Covid-19 pandemic, shops and malls were forced to pull down the shutters. At its worst, only essential outlets, such as groceries and pharmacies remained open.
The subsequent months remain a painful memory of a year that was, mired by rising operational costs, lower revenues, supply chain disruptions, foreclosures and furloughs.
As vaccination programmes take effect, the region's retailers are finding their footing again in 2021, supported by a recovery in domestic spending and the return of tourists between November-February. But the path ahead needs to be shaped by lessons from the pandemic.
---
Explore more from MEED-Mashreq:
---
Digitalisation, which was already playing an increasingly important role in the industry, will continue to be key factor to drive the recovery of the industry. From improved safety measures (digital contact tracing, remote monitoring systems) through to payments (cashless and contactless) and improving customer satisfaction (data analytics, personalisation, augmented reality etc). These will all be decisive in the rebound in regional retail.
Traditional retailers also need to rethink their business strategies. Those that had some amount of online presence before, or who built platforms during the pandemic, found it easier to continue through. It is evident that having an effective online strategy can help retailers build the omnichannel ecosystem that is currently in demand.
For e-commerce players, sustaining business momentum will be important after the highs of 2020. Digital retailers must now re-strategise to remain agile and evolve with market demand.
Since the UAE's retail sector is so closely tied to the tourism and travel industry, the fates of both are intertwined. Outlook for travel remains weak, with forecasts from the UN World Tourism Organisation suggesting that pre-pandemic travel levels will only be achieved by 2023.
But the situation remains uncertain, and the speed of vaccinations and cross-border coordination will be pivotal in resumption of tourism.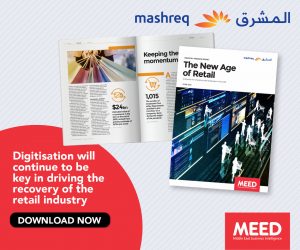 At the first MEED Mashreq Retail Roundtable, leading industry experts from Apparel Group, Azadea Group, Dubai Duty Free, Dubai Gold & Jewellery Group, Fawaz A. Alhokair & Co, KPMG, Majid Al-Futtaim and Visa gathered to discuss the challenges of 2020 and the way they overcame those through renewed business tactics.
The New Age of Retail captures those discussions, while also assessing the disruptive trends underway across the UAE retail sector.
27 June, 2021 | .By Richard Thompson