Three firms tie for title of top EPC contractor
19 October, 2017 | By Wil Crisp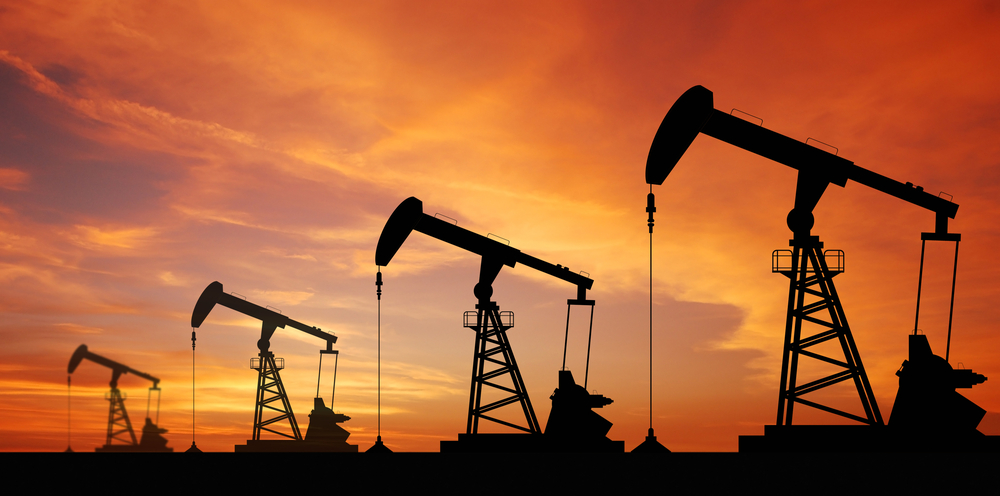 Total value of deals secured by top 10 contractors down 40 per cent from last year
The UK's Petrofac, Italy's Saipem, and Japan's JGC Corporation have tied for the title of most successful contractor in MEED's annual survey of engineering, procurement and construction (EPC) contract awards in the Middle East and North Africa (Mena) hydrocarbons sector.
Each company picked up $1.9bn-worth of work on oil, gas and petrochemicals projects across the region (excluding Iran and Turkey) between 1 July 2016 and 30 June 2017, according to regional projects tracker MEED Projects.
Spain's Tecnicas Reunidas, which topped the table last year, sits in fourth place, with $1.8bn of contracts won over the 12-month period. UAE-based Dodsal is fifth, despite winning just one deal in the year, a $1.2bn contract from Algeria's Sonatrach for the Hassi Messaoud South Peripheral Field development.
Top 20 hydrocarbons EPC contractors*

Company
Origin
 Total value of contracts won ($m)
Petrofac
UK
 1,900
Saipem
Italy
 1,900
JGC Corporation
Japan
 1,900
Tecnicas Reunidas
Spain
 1,800
Dodsal
UAE
 1,200
Technip
France
 1,145
China Petroleum Engineering & Construction Corporation
China
 1,108
McDermott
US
 890
GS Engineering & Construction
South Korea
 865
Larsen & Toubro
India
 835
Hyundai Engineering & Construction
South Korea
 727
Al-Duqm Global Construction
Oman
 690
National Petroleum Construction Company
UAE
 585
Galfar Engineering & Contracting
Oman
 562
Bechtel Corporation
US
 480
China Tianchen Engineering Corporation
China
 400
China Petroleum Pipeline Engineering
China
 395
Schlumberger
US
 380
Spetco International Petroleum Company
Kuwait
 378
Exterran
US
 375
*=Based on EPC contract awards between 1 July 2016 and 30 June 2017, excluding Iran and Turkey. Source: MEED Projects
It proved to be a difficult period for contractors, with the total value of deals secured by the top 10 contractors down 40 per cent from the 2015/16 survey and 23 per cent lower than 2014/15.
A total of $1.9bn would have put a company in eighth position in the 2015/16 ranking and sixth in 2014/15.
Decline in spending
One of the reasons for the drop-off in contract awards could be project delays and cancellations due to persistently low oil prices since mid-2014.
But another important factor is that 2015/16 was a bumper year for hydrocarbons contract awards in the Mena region, with deals on several megaprojects signed off. These included the award of the main packages for Kuwait's $17bn New Refinery Project, the biggest of which was worth $4.1bn and was won by a consortium of Tecnicas Reunidas, China's Sinopec and South Korea's Hanwha Group.
Other megaprojects awarded over the period were Kuwait's $2.9bn liquefied natural gas import and regasification terminal at Al-Ahmadi, Oman's $6.4bn Liwa plastics complex and Saudi Arabia's $6bn Fadhili gas plant.
The biggest deal let during the latest period under review was the $1.3bn contract for Kuwait Oil Company's Gathering Centre 32 at the Burgan field, which was won by Petrofac.
The UK firm's other win was a $600m deal to build a liquefied petroleum gas extraction plant in Oman.
All of JGC Corporation's new EPC work came from Sonatrach: a $1.2bn contract to develop the Hassi Rmel gas field and a $700m deal for the Hassi Messaoud North Peripheral Field development.
Saipem, for its part, picked up three deals; the largest, worth $900m, was for work on the Zohr gas field development in Egypt. Its other two contracts were awarded by Saudi Aramco.
Saudi push
Between 1 July 2016 and 30 June 2017, Saudi Arabia awarded 28 oil, gas, and chemicals EPC deals worth a total of $8.1bn, more than double the value inked by any other country in the Mena region. This high level of award activity in the kingdom reflects the fact that it has the biggest hydrocarbons projects market in the region and is one of the GCC countries that has pushed hardest to continue investing in oil projects despite the collapse in energy prices.
At the beginning of August, the total value of upstream oil schemes in Saudi Arabia either under execution or in a pre-execution phase stood at the highest level for at least five years, at $21.4bn, according to MEED Projects.
Total EPC contracts awarded by country* ($m)

Saudi Arabia
8,100
Algeria
3,700
Oman
3,540
Kuwait
3,374
UAE
2,909
Egypt
2,053
Iraq
1,111
Jordan
252
Bahrain
249
Qatar
195
*Between 1 July 2016 and 30 June 2017, excluding Iran and Turkey. Source: MEED Projects
The second-most active market in the period under review was Algeria, which awarded six contracts worth a total of $3.7bn. This can be taken as a sign that government efforts to encourage the development of upstream projects are at last seeing some traction.
Over the past 18 months, Algeria has managed to reverse falling production and increase oil and gas output, bringing new fields online and getting better yield from mature fields.
Oman was the third-most active country, inking deals worth $3.5bn, followed by Kuwait with $3.4bn.
In terms of country of origin, EPC contractors from the UK and the US were the most successful in the 12-month period, picking up a combined $2.5bn and $2.4bn respectively. Jersey-listed, but Sharjah-headquartered Petrofac was the top UK contractor, and McDermott the most successful American company, with $890m of deals leaving it in eighth position overall. Italian contractors were the next most successful group, with $2.1bn of contracts combined, closely followed by EPC firms from Oman.
While Dodsal was individually the top local contractor, collectively companies from Oman were the most successful during the 12-month period, winning $2bn of deals, led by Al-Duqm Global Construction ($690m). This compares with the UAE's $1.9bn. The third-best individual contractor was the UAE's National Petroleum Construction Company (NPCC), which won $585m of deals, including three in Saudi Arabia.
NPCC is one of six contractors involved in Saudi Aramco's Long-Term Agreement programme (LTA), which gives the firms exclusive rights to bid for non-rig, offshore oil and gas work in the kingdom.
Between the start of 2016 and March 2017, Aramco awarded more than a dozen deals worth a total of $5bn under its LTA programme.
Looking ahead, the GCC, and Saudi Arabia in particular, is expected to continue to provide a steady stream of oil and gas contract awards despite spending in the sector being down on a global level.
19 October, 2017 | .By Wil Crisp