Transforming the supply chain
07 December, 2021 | By MEHAK SRIVASTAVA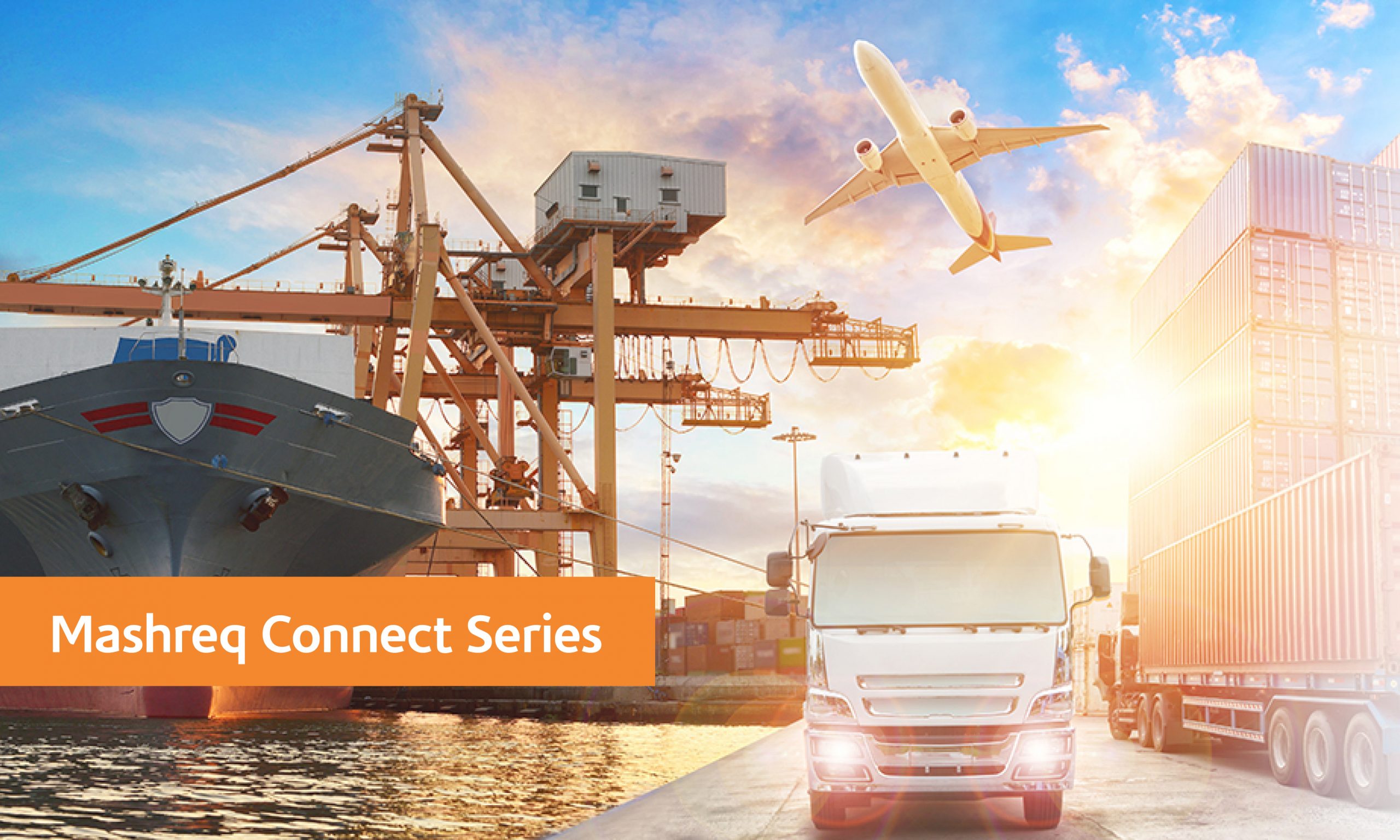 COP26 will increase demands for greater supply chain sustainability, says experts at latest MEED-Mashreq webinar
The Glasgow Climate Pact, signed on 13 November at the conclusion of the 2021 United Nations Climate Change Conference (COP26), has significant ramifications for industry supply chains in the Middle East, say leading figures from the region's logistics sector.
Due diligence of supply chains was in spotlight during the summit. According to management consultant Boston Consulting Group, eight global industry supply chains – food, construction, fashion, fast moving consumer goods (FMCG), electronics, automotive, professional services, and freight – account for more than 50 per cent of greenhouse gas emissions.
Speaking at Transforming Supply Chains, a live-streamed discussion organised by MEED in partnership with Mashreq Bank, regional logistics industry experts said that COP26 could lead to new legislation that would encourage companies to decarbonise their operations and take steps to make their supply chains more sustainable.
"There will be increasing pressure on environmental issues and the supply chain has a responsibility to address this," says Robert Sutton, head of Logistics Cluster, Abu Dhabi Ports.
"For this, we need to think out of the box. We need to partner with technology enablers [and] environmental companies that have solutions, but that we've just not tapped into yet."
With the UAE being elected to host COP28 in November 2023, the impetus is only set to grow for companies operating in the emirates to reduce their carbon footprint.
A new mindset
In addition to the need to decarbonise, supply chain managers are dealing with a rapidly changing industry.
Consumer behaviour is rapidly evolving as e-commerce and just-in-time delivery models become the "new normal". To deal with these changes, modern supply chains need to become more agile and resilient.
"The unprecedented economic disruption we are experiencing is testing global supply chains to their very limits," says Hind Eisa Salim, executive vice president, head of services and manufacturing at Mashreq Bank. "As customers increasingly demand more, they [are becoming] more dependent on their supply chain success, flexibility and resilience."
Panellists at the webinar strongly agree that harnessing data technology and digitalisation are key to meeting these challenges.
"Digitalisation is the most effective way to build resilience in the logistics ecosystem," says Mohammad Jaber, chief operating officer and managing director – Air & Sea Abu Dhabi at DSV – Global Transport and Logistics.
"Unfortunately, the logistics [sector] lived with much less investment in R&D for almost a decade. For 10 years the [shipping lines] were accounting losses year-on-year. Currently, market dynamics have changed, and logistics companies are making some profits, driven mainly by cost optimisation. Big organisations now know that they have to optimise costs to be able to survive, which is only possible by implementing innovative and more effective solutions."
From software that can help reduce emissions by monitoring the performance of trucks and drivers to using drones and 3D imaging in inventory processes, employing robots and autonomous vehicles, and replacing old trucks with electric vehicles – technology can play a key role in helping reduce emissions and enhance overall supply chain performance to optimise costs.
Using solar power for warehouses also holds huge potential to increase the sustainability of supply chains, Jaber adds.
But making the shift to digital and adopting more environmentally-friendly ways will require a more flexible mindset.
"The market is awash with assets," explains Abu Dhabi Ports' Sutton. "There are multiple trucks on the road that are underutilised. There are multiple warehouses, which are sub-optimal. So [while] the supply chain itself has enough capacity to manage the flexibility, agility and mobility required to mitigate some of this, it will require a mindset change."
The new approach will also require competitors to both compete and collaborate at the same time, especially as multimodal transportation becomes increasing popular.
Data transparency
Capturing and utilising data effectively is among the highest priorities for companies in the future and the panellists highlight that data is being interrogated too late in the supply chain.
"If we look at warehouses as a dumb box then we miss the trick," says Sutton.
"There's a tendency to jump to data in a warehouse. I would much rather jump to data to influence supply chain buying decisions. If we start to move to the supply point [instead of the demand point], then it's much more beneficial. We would pick a modal that is aligned to the consumption velocity, and we would look at the packaging types and solutions on how we track that all the way through."
In essence, data would help the entire value chain consider possible implications across various scenarios in terms of cost, time, revenue and carbon footprint. Ultimately, supply chains will have no choice but to become sustainable simply because consumers demand it, says William Allison, head of logistics at Dubai CommerCity.
"The customer genuinely is the king, making demands upon every single business saying this is what I want, and this is how I want it brought to me, and these are the considerations I would place," he says.
"[Businesses] will need to look at what they're acquiring today and ask whether it's right for tomorrow, and if not then [they will need to] show that bravery and foresight to respect customers when it comes to environmental issues."
---
Manufacturers require innovative supply chain solutions
Insights from Zahi Abu Hamze, chief financial officer, Ittihad International Investment
Q: What are the biggest supply chain challenges facing manufacturers in the current business environment?
Material scarcity –  shortage of materials has been a concern since the beginning of the pandemic in 2020 caused by long lead times, high commodities prices and transportation difficulties.

Secondly, shipping prices – due to a shortage of empty containers encountered by the high increase in demand for raw materials after countries opened up their economy following the lock down in 2020, freight cost has increased substantially and limited the ability of manufacturers to compete in their exporting markets besides the high impact on profitability margins.
Q: What is needed to reduce the impact of these challenges?
There is a need to boost investment in innovative supply chain solutions which improves efficiencies in the supply chain and logistics processes.

A major reason causing shortage of containers are port congestion issues, as ships are waiting in ports unable to load or unload materials. Governments investing in ports need to increase capacities.
---
07 December, 2021 | .By MEHAK SRIVASTAVA