UAE construction faces up to the digital storm
25 July, 2018 | By RICHARD THOMPSON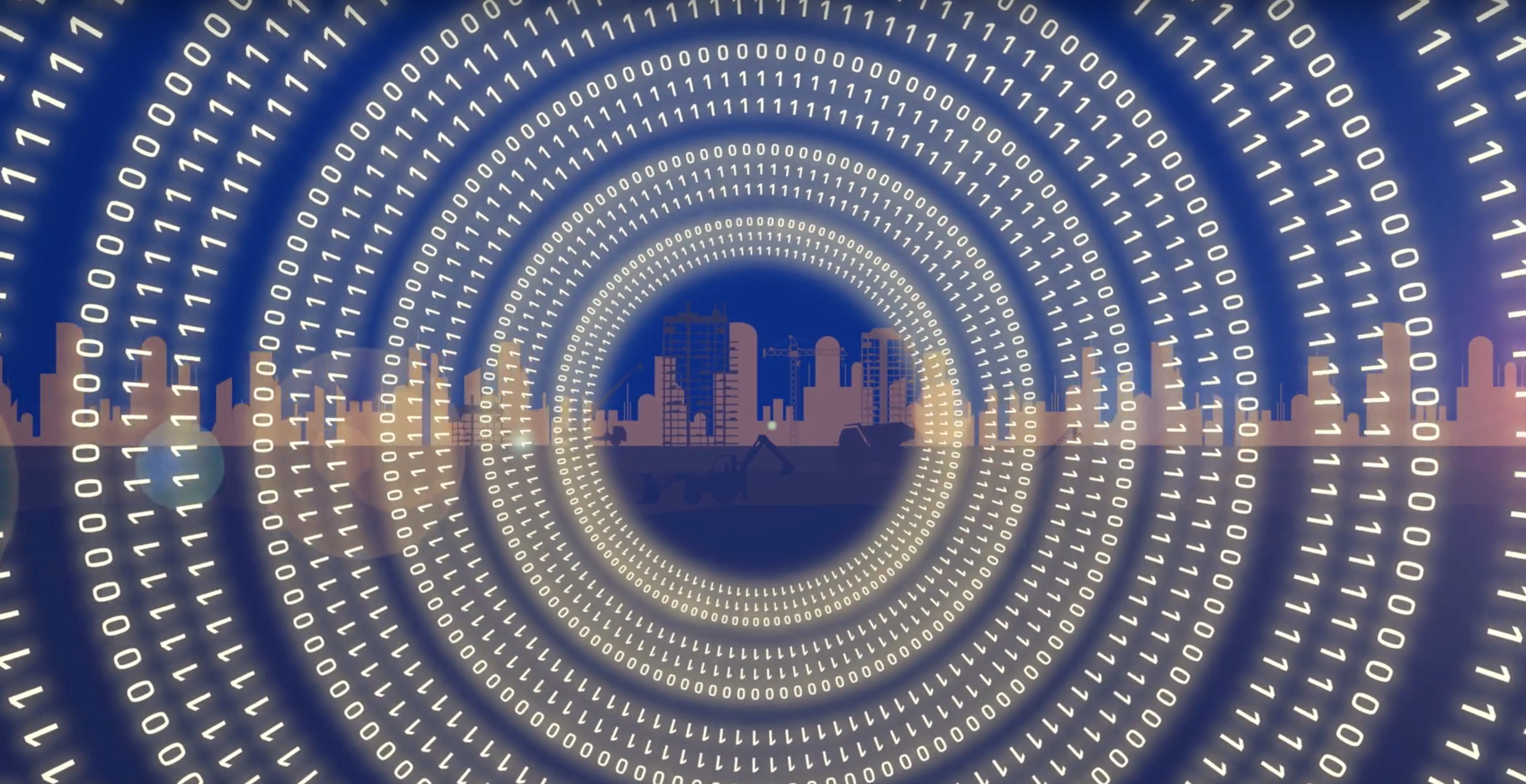 Digital transformation is happening everywhere and is being driven by many factors, including changing economic necessities, societal shifts, and new technologies.
But while the Big Data/digital revolution has already transformed many industries, construction has lagged behind.
This is particularly so in the GCC, despite the fact that more than $3tn worth of project investments are currently planned or underway.
But things are changing.
The UAE construction industry is facing up to the digital transformation.
New technologies and increasing commercial pressures are forcing the industry to rethink the way it works.
And new approaches are emerging in design, construction and project management.
Faster access to data is increasing workforce engagement and enablement.
While digital supply chain management promises to transform supplier relationships. Intelligent information management systems are already driving greater collaboration and promise to transform traditional roles.
Autonomous vehicles and drones have the potential to improve data collection and worker safety.
But those who cannot, or will not, adapt to the disruption will be left behind or will disappear altogether.
Digital technology will transform construction over the coming years.
The question for construction companies is, ARE YOU READY?
Watch here the motiongraphic developed by MEED Mashreq Construction Partnership
You can also download here the Looking into the Future Infographic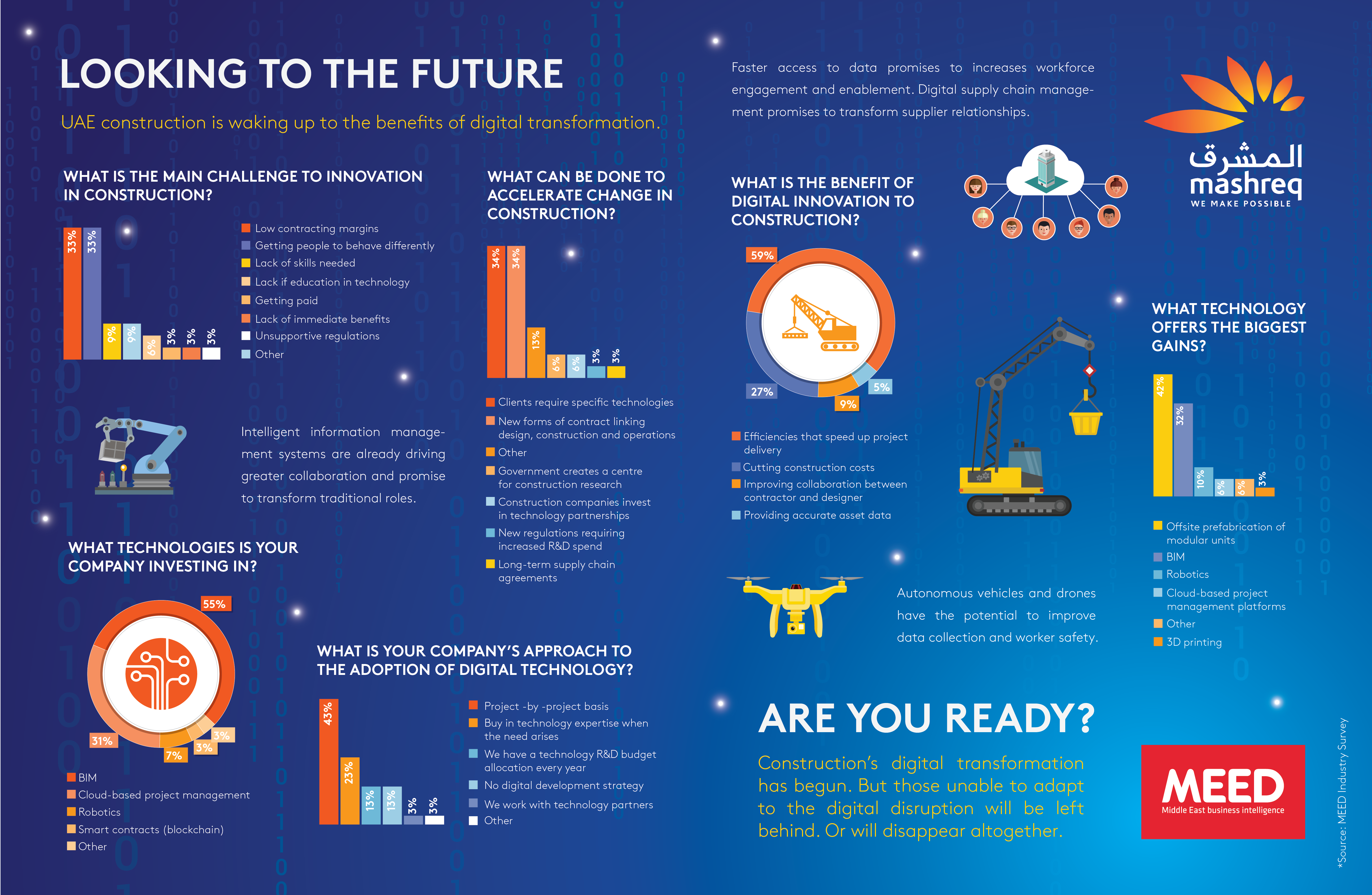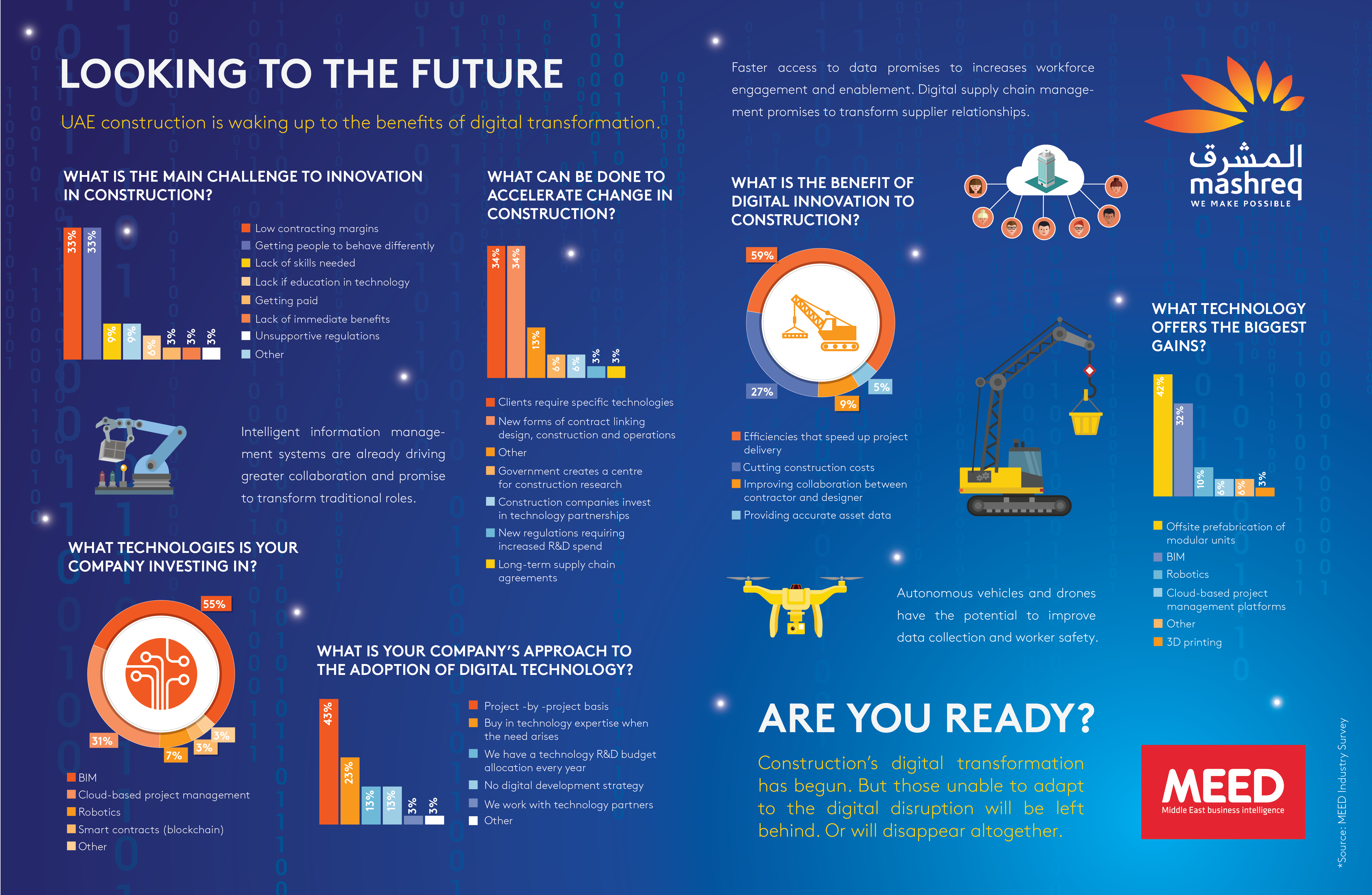 25 July, 2018 | .By RICHARD THOMPSON