UAE food producers struggle with global challenges
28 November, 2022 | By MEHAK SRIVASTAVA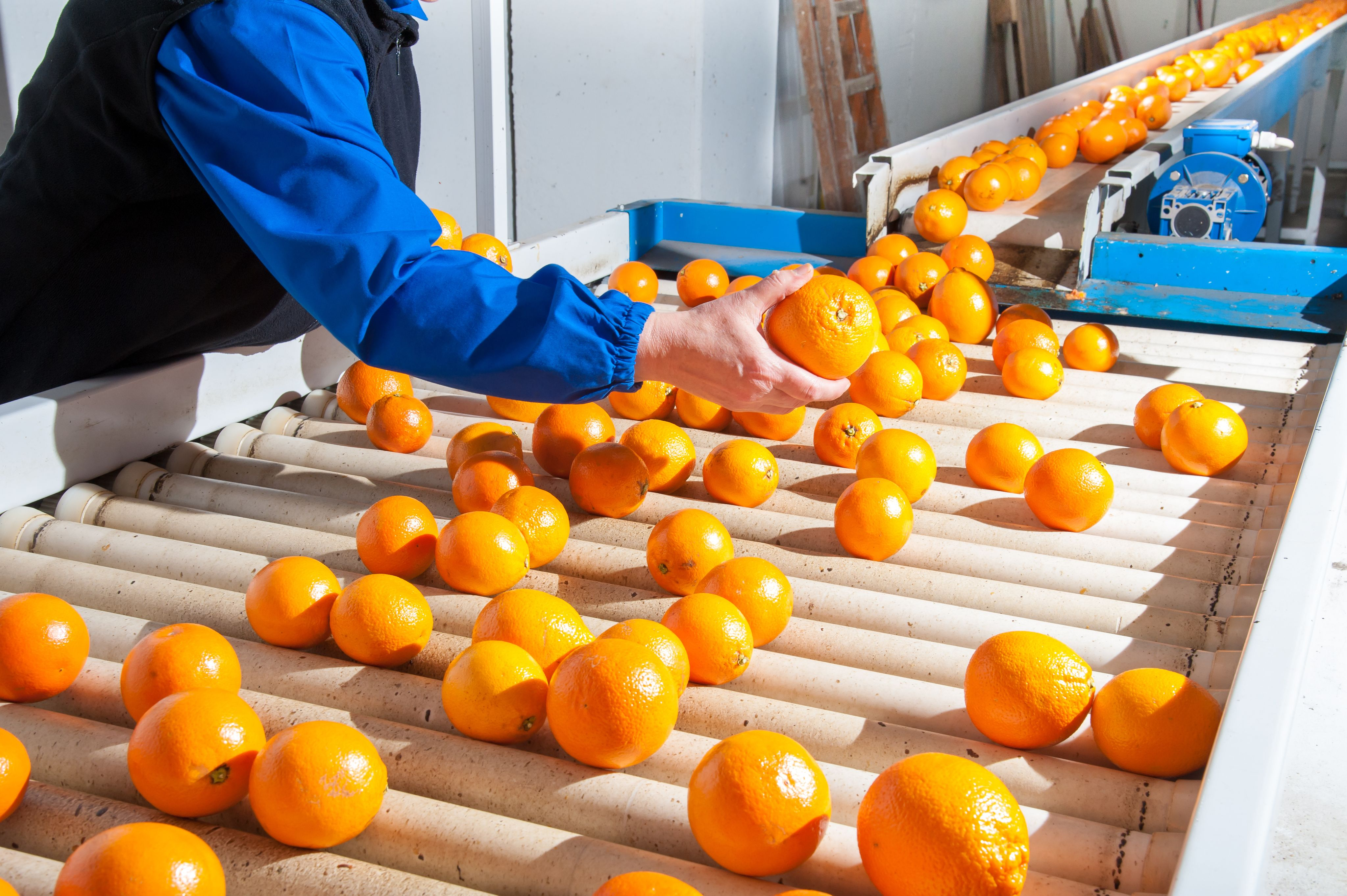 Local manufacturers are keen to support the UAE's long-term food security vision, but progress is hampered by issues such as the Russia-Ukraine conflict, inflation and increased competition
Local food and beverage (F&B) producers in the UAE have said that the sector is being severely constrained by rising input costs and unprecedented challenges caused by the Russia-Ukraine conflict.
The impact of the war, which began in February this year, has reverberated across the globe, creating uncertainty and insecurity in global food supply chains.
The food industry is among the vital focus industrial sectors of the UAE's Ministry of Industry & Advanced Technology's (MoIAT) Operation 300bn plan, not only to enhance its contribution to GDP but also to support long-term food security and self-sufficiency by facilitating local production.
For industry stakeholders gathered at the MEED-Mashreq Manufacturing Business Leaders Forum, the Covid-19 crisis and conflict in Ukraine have only further underlined the importance of pursuing a food security strategy.
"The UAE F&B industry has more than 550 manufacturing units and employs more than 80,000 workers with a value of production of over AED35bn and exports of more than AED15bn," said Ahmed Bayoumi, CEO of Global Food Industries (GFI) and board member of the UAE Food & Beverage Manufacturers Group.
"The Ministry of Climate Change and the Ministry of Industry are jointly spearheading efforts to increase the domestic supply of food products and to make the UAE one of the most food-secure countries in the world," explained Bayoumi.
"The two strategies, food security and Operation 300bn, both have many programmes to support the industry. We also really appreciate the new free trade agreements and the building of new trade routes with India, Indonesia and Israel."
The UAE and other Gulf nations – considered food-secure due to their economic and political stability – have not faced food shortages since the pandemic outbreak. But food security and limiting vulnerability to import disruptions remains a key strategic long-term goal for the UAE government, as it lacks control over its sources. GCC countries, including the UAE, typically import nearly 85 per cent of their food.
Compounding the situation is the harsh climate, with the expansion of local food production limited due to the scarcity of natural resources such as water and arable land. According to the World Resources Institute, the Middle East and North Africa is the most water-stressed region globally, with the World Bank forecasting that the region will experience the highest economic losses from climate-related water scarcity compared with other global regions, at about six to 14 per cent of their GDP by 2050.
Conflict stress
Closed-off access to the lower-priced Black Sea grain since the outbreak of the war has induced commodity shortages and exacerbated inflationary pressures for purchasers already struggling with still fragile pandemic-disrupted supply chains, high import costs and spikes in energy costs.
"Because of the Ukraine war, sunflower oil and flour prices are up by almost 60 per cent," a local food manufacturer said during the forum.

"Additionally, the Indian government has banned wheat exports from India. This has created an increase in commodities prices in the local market. It directly impacts me because almost all my products use wheat. Wheat flour is 60 per cent of my raw material."
The challenge, he said, is further compounded because commodity suppliers have been demanding advance payments as they capitalise on the shortages.
But in the credit-driven UAE market, manufacturers are still bound by 90 to 120-day payment cycles.
"At the same time, I am restricted from increasing my prices," the manufacturer said. "It is not healthy for the industry. There must be some intervention from the ministry to address this."
Countering inflation
Inflation has risen to historic levels in many markets worldwide, significantly impacting consumers and businesses.
In the UAE, the International Monetary Fund (IMF) forecasted that inflation will be at 5.2 per cent this year.
One local manufacturer at the forum said businesses have "no other way" to protect their finances and margins than to raise the prices of their goods.
"The government does not like to disturb consumers with price increases, but this is a very big challenge for manufacturers," he said. "If manufacturers don't increase prices, they will lose money."
A 2022 Grant Thornton survey of 5,000 mid-market businesses across 28 countries, including the UAE, revealed that 87 per cent of businesses in the UAE have opted to pass the cost of surging inflation to consumers in a bid to protect their margins by increasing their prices, "at the same level or above our cost increases".
According to the study, businesses have seen increases of 18 per cent in their energy and utility bills, 17 per cent in raw materials costs and 14 per cent in salaries or staff compensation. Businesses also saw a 16 per cent increase in outgoings related to equipment, as well as bank, interest and taxes.
Prices of staple food items are typically capped by the UAE government to keep inflation in check and ensure shopping remains affordable for families. In April 2022, however, the Ministry of Economy said it was monitoring 300 frequently bought essential food items, to identify products whose prices could be raised in line with rising import costs, subject to approvals.
"Almost 99 percent of food products in the UAE are no longer regulated in terms of pricing," said GFI's Bayoumi. "This is due to the dialogue between the Ministry of Economy and the industry – credit where credit is due.

"There are only some basic staples that are regulated, and this was a major breakthrough after almost 20 years of everything being regulated."
Achieving self-sufficiency
The long-term vision of the UAE's food security strategy is to achieve self-sufficiency, creating an optimum balance between domestic production and securing food production channels overseas.
Ongoing challenges, however, are impacting the speed with which this vision can be achieved.
"Producers who perhaps enjoy more subsidies or, due to currency fluctuations, can access the UAE market at low cost. This tends to come at the cost of demand for local manufacturers," said Bayoumi.
The strong dollar, meanwhile, has been a "double-edged sword".
"On the one side it helps you with your imports from everywhere in the world. So, imports are cheaper in terms of raw materials or equipment. But, on the other hand, in terms of exports, nations using the Euro, for example, are screaming that they can't buy our product anymore because they have appreciated by 20 per cent."
"I think the UAE has to think to have some kind of ownership of lands abroad," a manufacturer at the forum said. "This might open a big door for the UAE. That will secure our raw materials in terms of availability and prices."
The UAE is already taking steps in this area, with efforts spearheaded by its investment vehicles.
In 2020, Abu Dhabi's International Holdings Company (IHC) said it would invest over $225m to develop and cultivate over 100,000 acres of farmland in Sudan, to help secure high-quality agricultural output.
Earlier this year, Abu Dhabi holding company ADQ bought a majority stake in Cyprus-headquartered agriculture company Unifrutti. The firm produces, trades and distributes more than 100 varieties of fresh produce, and sells 560,000 tonnes of fresh fruit a year. It has 14,000 hectares of farms across four continents and has customers in 50 countries.
ADQ previously acquired a 45 per cent stake in French firm Louis Dreyfus, and has stakes in local companies, including fresh produce and agri-tech group Silal; forage and agribusiness group Al-Dhahra Holding; and food and beverage group Agthia.
Equal opportunities
Bayoumi noted that overall, demand within the UAE is recovering "very strongly" after the pandemic.
"Especially with visitor numbers growing, we see market demand growing, and we anticipate that this growth will continue going forward," he said.
"But also, competition is intensifying. More players are seeing the Gulf as one of the most attractive markets globally over the next three to five years, more players are coming into the market, and more players are vying for a piece of the cake."
Medium-sized enterprises are at a further disadvantage when compared to regional giants.
"One of the things that is being discussed and under study is how medium-sized enterprises can be provided with access to centres of excellence that would pool resources in areas such as research and technology, which an individual entity might not be able to afford otherwise. That would make them more competitive over the long term versus the big players," he said.
"The concentration of retail power also needs to be addressed. In the past there were thousands of places to sell your product and hardly pay anything. Now two or three major retailers have 50 to 60 per cent of the market. They impose demands and if you do not comply, you could end up delisted or chucked off shelves."
28 November, 2022 | .By MEHAK SRIVASTAVA