UAE healthcare sector responds to digital call
14 April, 2023 | By Mehak Srivastava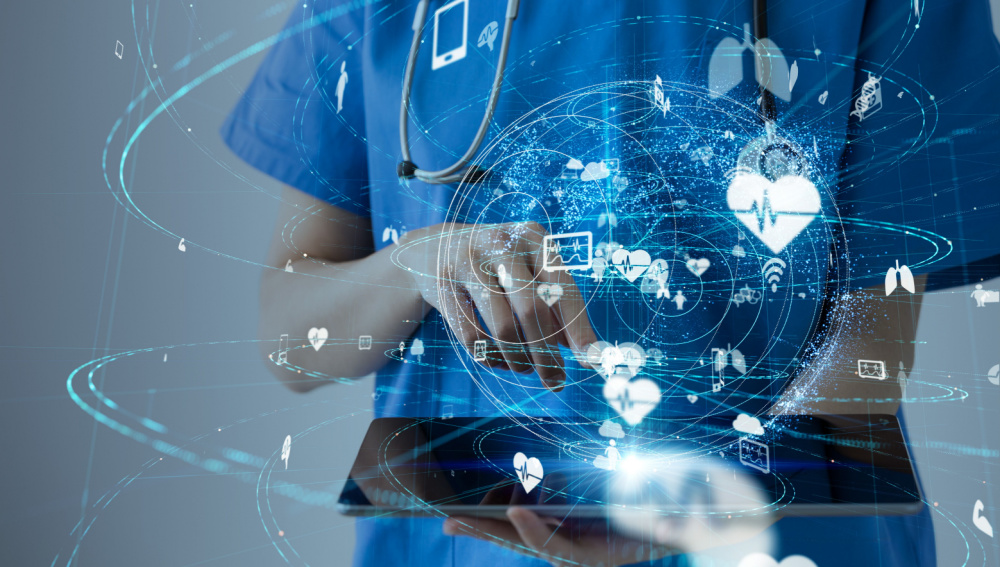 This is article is the first in a series from the MEED-Mashreq Healthcare Business Leaders Forum held on 23 February in Dubai. The event saw leading industry experts gather to discuss the role of digitalisation in transforming the UAE healthcare industry and how the public and private sector must collaborate to maximise opportunities.
The UAE healthcare sector is rapidly adopting various digital technologies and innovations to improve the quality of its services.
The Covid-19 pandemic has partly fuelled some of this change, especially when adopting services such as tele-consultations and remote monitoring.
These changes, however, are not happening in a vacuum. Consultant McKinsey & Company reports a high level of interest and awareness in digital healthcare technologies among residents surveyed in the UAE in 2022, indicating that patients are driving demand for digitally driven healthcare services. McKinsey notes that consumers especially value the time and convenience that digital-health solutions provide.
Telemedicine allows patients to consult with healthcare professionals remotely, which is especially beneficial in areas where healthcare access is limited or patients find it difficult to travel to healthcare facilities.
Meanwhile, mobile health or mHealth solutions allow patients to access healthcare information and services via their smartphones. Artificial intelligence and machine learning are also used to analyse patient data and improve diagnoses and treatment plans.
The push to innovate is similarly driven by the UAE government and its healthcare entities, who are working towards achieving targets defined at a federal and emirate level. The UAE Ministry of Health & Prevention (Mohap) is tasked with overseeing all healthcare-related governance and developments in the country, including those related to digitalisation.
Speaking at the MEED-Mashreq Healthcare Business Leaders Forum on 23 February, Ali Alajme, director of the digital health department at Mohap, explained how the ministry is identifying and spearheading investments in innovative digital solutions.
"Our experience with Covid-19 brought us closer together as an industry, stimulating teams from both public and private sectors to work as a single unit," said Alajme.  "Our intention behind investing in digital health is to create a seamless experience for all stakeholders involved – the private sector professionals, the technology investors and the end-users."
The ministry also ensures that the rights and privacy of residents are safeguarded at all stages. This is also extended to the use of digital technologies in the sector.
For instance, Federal Law No. 2 came into effect in 2019 with the aim of regulating the use of information and communications technology (ICT) and enforcing a data localisation requirement. Healthcare providers are not permitted to transfer, store or process medical information outside the UAE unless the matter falls under one of the allowed exemptions, including those added by Ministerial Decision No. 51 in 2021. The list of exemptions now includes but is not limited to the treatment of overseas patients and medical samples.
Meanwhile, Federal Law No. 4 of 2016 concerning medical liability was updated in 2019 to include clauses around the provision of telehealth services in the UAE.
"We are continuously looking at ways to enhance how we govern and implement solutions," said Alajme.
Collaboration
Innovation is also breaking down siloes between various departments and governing entities. For instance, Mohap's medical record system Riayati has been integrated with Nabidh, the health information exchange service provided by Dubai Health Authority (DHA), and Malaffi, provided by the Department of Health Abu Dhabi (DOH). Combined, the unified platform now hosts over medical records of over 9.4 million patients, connecting 549 healthcare facilities and 39,160 clinicians.
Riayati allows medical practitioners to make better decisions in line with the patient's needs. Collating records also gives policymakers a more holistic view of trends and helps them better develop programmes and public policies.
At the same time, legislators emphasise the role of the private sector in achieving national ambitions. The Riayati platform was executed under a public-private partnership (PPP) model, as was DOH's Malaffi service.
"We realise that we cannot achieve our long-term goals alone, especially given the sector's complexity," said Alajme. "We must collaborate with our peers in the private sector to jointly accomplish excellence."
The turning tides also provide an opportunity for financial institutions and investors to support innovation in the sector.
"The UAE's focus on advancing patient care is obvious with nearly AED4.9bn allocated through 2022-2026 for healthcare and community protection," said Hind Eisa, executive vice-president, head of services and manufacturing at Mashreq. "We expect the role of digital healthcare technologies to rapidly grow in significance in the years to come – one study indicates that the global artificial intelligence-led healthcare market is expected to reach $118bn by 2030, indicating enormous potential.
"As financiers, we're keen to support the industry and to enable the growth of differentiated propositions."
14 April, 2023 | .By Mehak Srivastava