UAE moves to address competitiveness
19 June, 2018 | By COLIN FOREMAN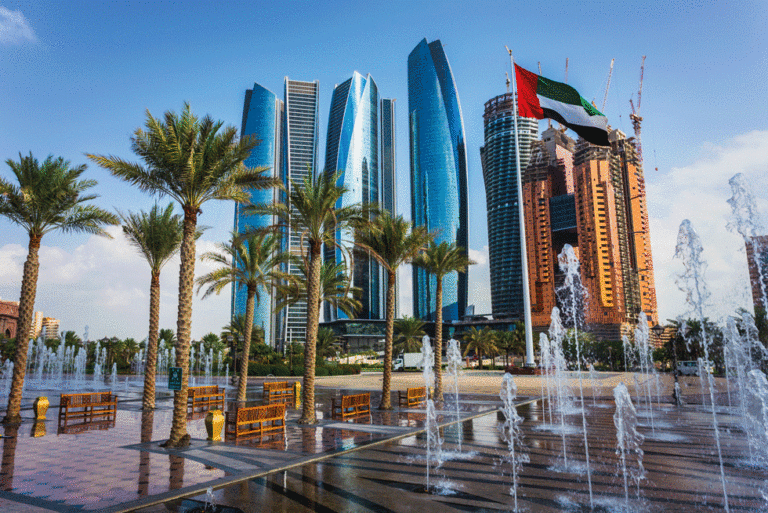 There has been a string of government announcements aimed at improving competitiveness in recent weeks
In recent weeks there has been a string of measures introduced in the UAE that are aimed at improving the competitiveness of the economy amid concerns about rising costs from businesses and residents.
The cabinet has approved changes to the companies law, the length of residency visas, workers' insurance, and on an individual emirate level government fines have been waived, tourism fees have been reduced and school fees have been frozen.
For government spending, Abu Dhabi has committed to a AED50bn ($13.6bn) stimulus package with plans for new infrastructure and support for new businesses which will improve the efficiency and competitiveness of the emirate's economy.
The private sector is also responding to the challenges of the market. Rentals for all property types falling and for the first time since the aftermath of the global financial crisis in 2008 and 2009. Reduced fees and rents come after significant increases in the cost of living and doing business in the UAE over recent years.
Despite an economic downturn in the rest of the region, rentals have continued to increase in recent years backed by strong demand. Now with large volumes of additional supply coming onto the market coupled with softening demand, rents are finally starting to correct.
As well as rents, fuel prices have also risen sharply in recent years. The UAE relaxed fuel subsidies in 2016 when Brent Crude prices were at lows of about $40 a-barrel. That meant that the impact has not been fully realised by consumers until recently when oil prices have stabilised at above $65 a-barrel.
Another broader policy change has been the introduction of VAT on 1 January this year. The 5 per cent levy has meant an increase in prices for the vast majority of goods and services.
A move to counter these increased costs will go some way to abating the concerns raised by businesses and residents. The move is also pre-emptive given that the UAE's competitiveness has been improving.
It recently rose to seventh position in the IMD World Competitiveness rankings. The high ranking was a result of diversifying the economy over the past decade and an increase in real GDP per capita driven by higher oil prices.
The UAE did not score so well when it comes cost competitiveness, although IMD argues that higher costs are the price of being successful.
By moving the address rising costs, the UAE has acknowledged that while other factors are also important, in today's world price competitiveness is crucial for an outward facing economy that relies heavily on foreign investment and trade.
19 June, 2018 | .By COLIN FOREMAN