UAE takes steps to maintain global hub status
13 February, 2018 | By JENNIFER AGUINALDO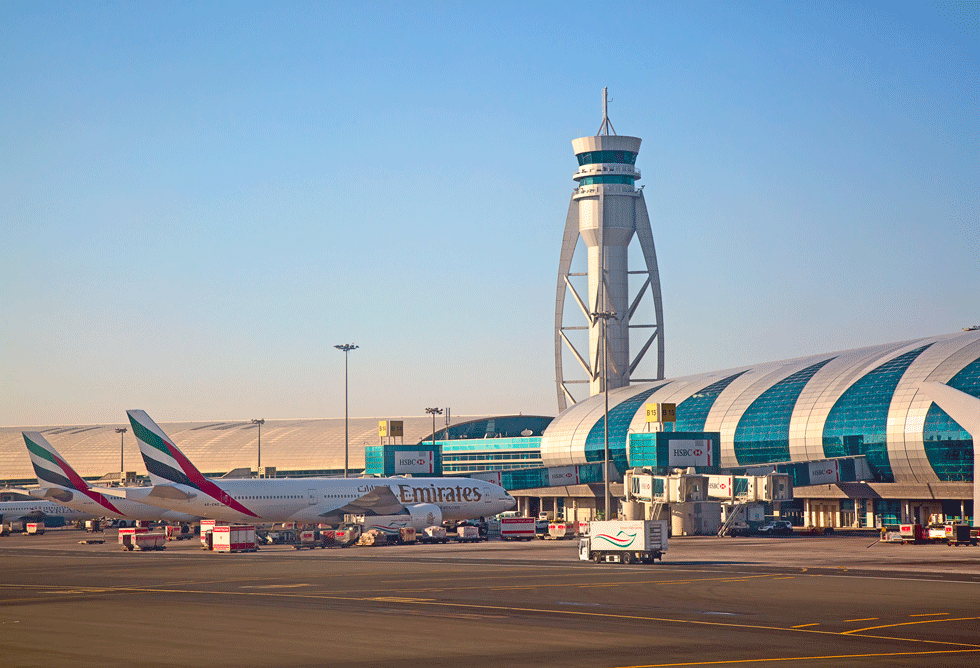 Continued investment in transport infrastructure will see the UAE's spending focus shift to rail and airport projects
The UAE's status as a global travel and logistics hub is underpinned by the presence of four airlines, seven international airports – including the world's largest in terms of international passengers – and seaports such as Jebel Ali port, which ranks among the top 10 maritime logistics hubs in the world.
Persistent low oil prices since 2014 have meant the country's transport, aviation and logistics sectors are under pressure to perform ever better, in line with the overall objective to increase the non-oil sector's contribution to the economy. Aviation, for instance, is expected to contribute 45 per cent to Dubai's GDP by 2030, a three-fold growth compared with figures in 2013.
To meet this goal, the UAE will continue to invest in its transport infrastructure, whether in the form of physical expansion, better integration between different modes of transport, or new technologies and innovation to enable existing assets to operate more efficiently.
Land transport
Over the past decade, the UAE has focused its investments on roads, spending an estimated $50.6bn on road projects. Such schemes accounted for nearly two-thirds of total contract awards in the UAE's transport sector in 2005-17, according to regional database tracker MEED Projects.
While building new roads is expected to continue as populations and car ownership grow, the focus of investment is set to shift towards rail, a sector where an estimated $28bn-worth of schemes is planned. Airports will also be prioritised, led by the $33bn expansion of Al-Maktoum International.
"A lot of infrastructure investment was made during 2005-17 in response to the rapid population growth and significant property investment, particularly in Dubai," says Joerg Tonndorf, Middle East associate director at UK-based engineering consultancy Arup.
"While this will certainly slow down due to reduced government budgets and a slower rate of growth, as seen over the past couple of years, there should be a more balanced investment [focus] across all the emirates, including Abu Dhabi, where an investment in a metro system can be expected within the next decade."
In addition to the planned metro and light rail projects in Abu Dhabi, tenders for the design packages of the Dubai Metro Green and Red line extension, as well as the stalled second stage of Etihad Rail, are also expected to be issued this year.
Unawarded projects by segment ($m)
| | | |
| --- | --- | --- |
| | Under procurement | Planned and study phase |
| Airport |                     1,150 |        32,220 |
| Seaport |                        400 |             810 |
| Road |                     3,486 |          4,600 |
| Rail |                        150 |        28,300 |
| Total |                     5,186 |        65,990 |
Source: MEED Projects
Airport development
The rapid growth of Emirates Airline and Flydubai has led to consistent passenger and traffic growth at Dubai International airport, which has run out of space to physically expand due to its location. The $33bn expansion of Al-Maktoum International was conceived as the long-term solution to this issue. It is envisaged that Al-Maktoum International will become the world's largest airport and the anchor for a new logistics corridor in the southern part of the emirate.
Initial plans included moving the main hub of low-cost carrier Flydubai to Al-Maktoum International – supposedly in October last year. Emirates Airline has also said it expects to shift its operations there in 2025, when the first phase of the $33bn expansion is completed.
The first contracts for the airport's mega-expansion were allocated in 2016, with subsequent awards for packages such as the baggage handling system expected to follow in 2017. However, the award of these contracts has been delayed.
It is understood the delay has been triggered by a major change in the sector's dynamics in 2017. Faced with intense competition, low fuel prices and declining yields, Emirates and Flydubai forged an enhanced code-sharing agreement last year. The alliance coincided with the renegotiated five-year agreement between Emirates and Australia's Qantas, which ended Qantas' exclusive access to Dubai International's Terminal 3, and means the UAE carriers can reduce passenger connection times, if they choose to. This, along with the programme to expand the capacity of the space-constrained Dubai International to 118 million passengers by 2023 through the adoption of new technologies, relieved the pressure on the timeline to execute the expansion of Al-Maktoum International.
Other opportunities in the country's aviation sector include the $400m expansion of the passenger terminal at Sharjah International airport – for which the first packages are expected to be awarded soon – and the contract to build a new air traffic control tower and upgrade the existing runway at Fujairah International airport. The privatisation of Ras al-Khaimah airport is also expected to get under way in 2018, following the appointment last year of a consultant to oversee the process.
Ports and logistics
The 30-year concession agreement to operate and manage the second container terminal at Abu Dhabi's Khalifa port – which was awarded in 2017 to a joint venture of Abu Dhabi Ports and China's Cosco – indicates the UAE capital is serious about securing more seaborne trade.
By selecting Cosco to operate the port and allocating a dedicated industrial cluster to Chinese manufacturing companies in the adjoining Khalifa Industrial Zone (Kizad), products manufactured in Abu Dhabi can reach China more quickly, and China in return can access the rest of the GCC through Abu Dhabi. It also ensures that the second container terminal at Khalifa port will become the trans-shipment port of choice for Cosco, one of the world's largest shipping lines.
However, it must be noted that with the capacity to handle 3.5 million 20-foot equivalent units (TEUs) a year, Khalifa port remains tiny compared to Jebel Ali port, which can accommodate close to 20 million TEUs. It would likely take Abu Dhabi years, if not decades, to become a serious competitor.
Key opportunities in the ports sector include the main contract for the second terminal at Khalifa port and the deepening of berths at the Fujairah terminal, which is now being operated by Abu Dhabi Ports. The selected bidder is also awaiting the award of a contract to build almost 1 kilometre of quay wall at Sharjah's Khalid port.
Last year, DP World hinted at resuming work on the $1.6bn fourth container terminal at Jebel Ali port, which was put on hold in 2016 due "to a softening in container shipping demand". The first phase of Terminal 4 – which would add another 3.1 million TEUs to Jebel Ali port's capacity – was initially scheduled for completion this year.
Project delivery challenges
The gap in project funding, primarily for the urban rail schemes, has seen clients mulling other options to finance these projects. Dubai's Roads & Transport Authority, for example, is understood to be considering using public-private partnership (PPP) models to procure the stations along the Dubai Metro Green Line extension, as well as the short link from the Red Line's Rashidiya station to Mirdif City Centre.
However, this option appears to be anything but straightforward, not only because of the novelty of PPP in the UAE, but also due to the overwhelming evidence that rail tickets alone do not make rail projects bankable. In the face of this challenge, procuring authorities around the world are increasingly looking at alternative funding techniques, such as land value capture.
Under these models, increases in real estate values created by infrastructure such as new railways are applied for the benefit of the public sector, rather than being snapped up by savvy private sector developers. Often, however, there is a temptation for regional governments to try to meld this sort of funding technique with the PPP project itself.
"This model might work in very limited circumstances, such as the Red Line extension, which will essentially service, and therefore enhance the value of, the Mirdif City Centre mall," says Joss Dare, Ashurst's Middle East managing partner. "But for more wide-ranging extensions such as the Green Line, this is likely to be too risky a proposition for the rail developers to take on."
Instead, Dare suggests that the public sector plays a modified version of its traditional role: "Harvest the increased land value created by the planned rail development and then apply those funds to support the cost of the rail infrastructure itself."
13 February, 2018 | .By JENNIFER AGUINALDO