Unlocking green finance for Dubai real estate
10 May, 2022 | By MEHAK SRIVASTAVA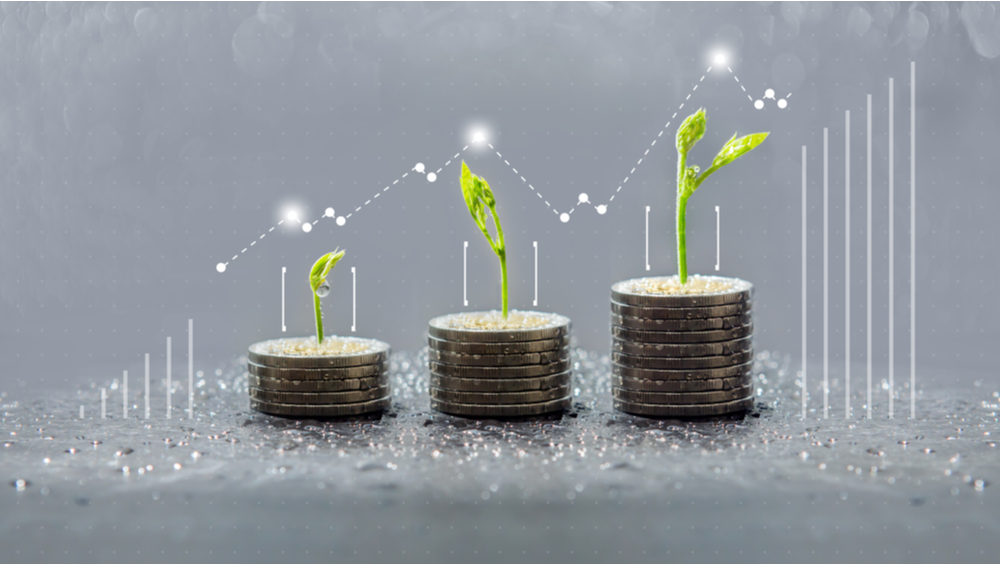 A lack of incentives is limiting the development of green financial instruments in Dubai's real estate sector
While environmental, social and governance (ESG) considerations are a priority for many investors today, real estate developers in Dubai are not able to effectively tap into 'green' funds to finance their projects, according to leading real estate financier.
"Even as the world prioritises companies that are environmentally-focused, green lending remains nascent in Dubai," said Cyril Lincoln, executive vice president and global head of real estate finance & advisory at Mashreq Bank.
Speaking at the closed-door MEED Mashreq Dubai Real Estate Forum on 20 March, Lincoln said that "part of the reason for that is the lack of tangible incentives for an investor or a lender to label their loans as green. Structurally, there is no pricing benefit".
The banker told leading figures from Dubai's real estate sector that while financial institutions are keen to drive green lending initiatives, there remains a lack of incentivisation and clarity on green regulations.
"Green finance is a theme that will only grow in relevance," said Lincoln. "But it is yet to be fully defined in Dubai and other markets in the region."
The global drive to tackle climate change is creating a surge in demand for green investment opportunities around the world, particularly in the property market where corporate buyers as well as individuals are seeking energy-efficient, carbon-neutral properties. This is creating demand for green finance and ESG lending.
ALSO READ: ESG standards will play a critical role in real estate investment and purchasing decisions over the next decade, says Mashreq Bank
Recent reports from the UN and the World Bank said that green lending will play an essential role in reducing carbon emissions and tackling climate change with banks enabling this transformation through their role as "as investors, capital providers and capital intermediaries".
Enabling regulation
Green lending can offer benefits to both lenders and borrowers, especially from a reputational point of view. But it also comes with challenges, as transparency and continuous assessment are a core part of the process.
Appropriate regulations along with the standardisation of carbon footprint certification are needed to enable effective green lending.
"Debt providers recognise the role they have to play in enabling this change," said Lincoln. "But as is the case with conventional lending, we would benefit from having a framework that addresses aspects such as standardisation, risk assessment and monitoring practices. One way to do this could be a green license, for example, awarded to green lenders."
"It is equally important for banks to be actively thinking about their green finance strategy and to prepared for the regulations that are certain to come," said Lincoln.
Developing the relevant structures and mechanisms to support green finance in the GCC could unlock nearly $2tn in economic growth and more than 1 million jobs by 2030, according to consultancy Strategy&.
Strategy& advises governments in the GCC to focus on four priorities:
Enact sustainability policies;
Create a new green investment body;
Strengthen capital markets; and
Establish, or join, standard and transparent reporting mechanisms for environmental performance
Efforts are underway in the UAE to exploring incentive mechanisms for financial institutions to develop and market sustainable products and services such as green deposits, green mortgages, green bonds or sukuk, green loans and green insurance or takaful, as highlighted by the UAE Sustainable Finance Framework for 2021-2031.
In November 2021, a statement was issued by the UAE Sustainable Finance Working Group (SWFG) on the sidelines of COP 26, emphasising that work was underway on building regulations relating to green finance in the UAE.
SWFG's roadmap includes three key actions: strengthening sustainability disclosure; fostering sustainability focused corporate governance; and developing a UAE taxonomy of sustainable activities.
"Progress is headed in the right direction, but will take time to fully bloom," said Lincoln. "But we are glad to be at the heart of change and to support the regulatory authorities at every step."
European exemplar
Serving as an example are efforts underway in Europe, where the European Commission is pushing banks and other financial institutions to promote ESG and sustainability through green finance as part of its climate neutrality strategy.
In order to streamline green lending, the EU Green Taxonomy came into force in July 2020, which helps define what activities and projects are classified as environmentally sustainable. For banks specifically, the taxonomy can help:
Increase transparency, consistency and comparability
Strengthen risk management processes and support due-diligence practices
Provide common language for banks and clients to communicate
Provide reputational enhancement and increase business opportunities
Build coherence with national and international standards
Terms & Conditions apply. 
Disclaimer: You may not copy, reproduce, distribute, publish, display, perform, modify, create derivative works, transmit, or in any way exploit any such content, nor may you distribute any part of this content over any network, including a local area network, sell or offer it for sale, or use such content to construct any kind of investment.
Mashreqbank PSC is regulated by the Central Bank of the United Arab Emirates 
10 May, 2022 | .By MEHAK SRIVASTAVA