Unlocking Saudi Arabia's potential as a logistics hub
13 November, 2018 | By JENNIFER AGUINALDO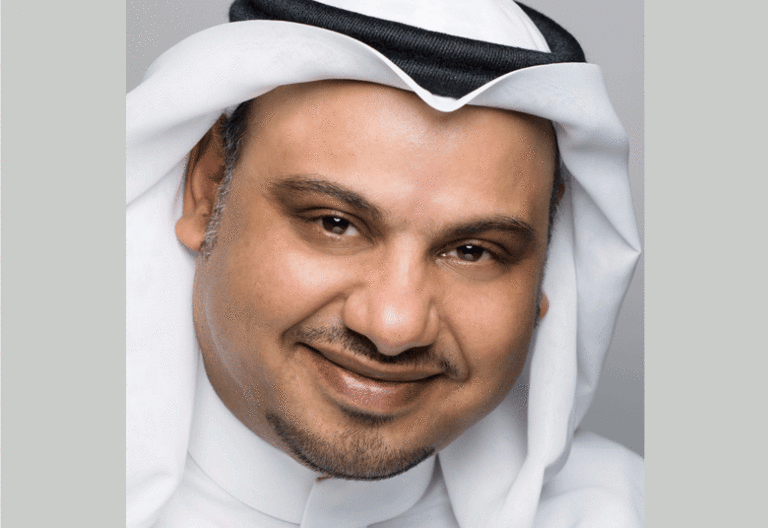 Rayan Mustafa Qutub, CEO of Ports Development Company, explains the role of King Abdullah Port in the kingdom's plans to expand its logistics sector
The recent signing of a memorandum of understanding between Saudi Railway Company and China Civil Engineering & Construction Company to implement the $10.7bn Saudi Landbridge railroad project was good news for Rayan Mustafa Qutub, CEO of Ports Development Company, the firm that owns and operates King Abdullah Port.
"We are extremely excited … [The] Landbridge will unlock the potential of Saudi Arabia as a logistics hub," Qutub tells MEED.
By linking the industrial zones and ports located on the Red Sea and Arabian Gulf coasts, the Saudi Landbridge could cut cargo travel times by up to 90 per cent, translating to significant savings for customers in terms of insurance and transport fees as well as carbon footprint.
This project, says Qutub, will help King Abdullah Port capture a larger share of the global container traffic passing through the Red Sea.
Multi-modal logistics hub
The good news goes beyond the Saudi Landbridge, which could take eight to 10 years to implement, according to a Public Transport Authority estimate.
The completion this year of Jeddah's new King Abdulaziz International airport has boosted sea, land and air connectivity around King Abdullah Port, which is located in Rabigh's sprawling King Abdullah Economic City (KAEC).
Sealed containers carrying bonded or tax-exempt goods, for example, will soon be able to be transported from the bonded zone in King Abdullah Port through a bonded corridor to Jeddah airport.
Bonded zones or corridors operate like offshore entities by allowing the manufacture and transport of tax-exempt goods, such as beverages, pharmaceuticals and electronics products, that are destined for markets outside Saudi Arabia, including East Africa and the sub-continent.
"Having more bonded connections within the kingdom will facilitate the status of Saudi Arabia as a global logistics hub," says Qutub. "We have been working with the Saudi Customs Authority over the past four years on how we can capture and add more value when processing bonded goods."
Double-digit growth
King Abdullah Port has already seen impressive growth since it entered operation in late 2013. The port's container throughput rose by 21 per cent in 2017 to reach 1.69 million 20-foot equivalent units (TEUs).
This trajectory is set to continue, with container volume growing by 50.5 per cent in the first half of 2018. Break bulk cargo and roll-on, roll-off (roro) traffic are also expected to remain brisk.
The port's future growth will be sustained by the new projects and investments that are fueling the kingdom's economy, the creation of a significant demand gap and the port's state-of-the-art infrastructure, says Qutub.
"A massive market potential combined with the right infrastructure and right services from King Abdullah Port, plus the right customer experience … have helped us grow," he says. "And yet we are still far from fulfilling our overall objective."
According to the executive, Saudi Arabia currently captures just 15 per cent of the total container traffic that passes through the Red Sea, representing a vast potential that King Abdullah Port and Jeddah Islamic Port, the other Red Sea port with a container terminal, could exploit.
King Abdullah Port key facts
| | | |
| --- | --- | --- |
| | No. of berths | Existing capacity |
| Container | 6 | 3 million TEUs |
| Break bulk | 5 | 15 million tonnes |
| Roll-on, roll off (Roro) | 5 | 1.5 million tonnes |
Source: King Abdullah Port
The port's container terminal has a capacity of 3 million TEUs, with another 2 million TEUs expected to be added in late 2019. This is still small compared with Dubai's Jebel Ali Port, with 22 million TEUs, although the long-term plan is for a capacity of 20 million TEUs upon completion of the Saudi port.
Qutub is confident that the port's long-term strategy will be successfully executed. For one, the port is located on the Red Sea, through which an estimated 27 per cent of global container traffic passes. It is also close to Yanbu Industrial City and located right at the heart of KAEC, a 180-kilometre masterplanned community some 100 kilometres north of Jeddah.
Improving services
The port is implementing new technologies and innovations such as smart gates, port community systems and automated cranes to improve services.
"We are actively developing and integrating [our systems] with those of our partners … to give and deliver the right amount of data at the right time, and allow people, companies and businesses to have a better experience in terms of managing their cargo in and out of the port," Qutub explains.
The executive expects the adoption of new technologies to create higher-quality and better-paying jobs that will attract young talent. This, along with "an engaging vision and a space of freedom and contribution" will help the port recruit and retain the best talent and ensure it remains competitive, he says.
Confident outlook
With the kingdom's national privatisation initiative extending to the rest of Saudi Arabia's ports, King Abdullah Port could be faced with greater domestic competition. However, this does not appear to bother the executive too much.
"I think it's good for the end customer," he says. "The more the world becomes an efficient place with the right networks and logistics hubs, the more consumers will benefit … Reduced costs mean more value for money."
Qutub is also confident in the port's favoured strategy, which is to grow the market by attracting new volumes instead of competing directly with other ports.
Logistics ranking
The port's plans align with the overall goal of improving Saudi Arabia's performance on the global Logistics Performance Index (LPI), the World Bank's biannual benchmarking tool that tracks trade logistics performance across 160 countries.
Saudi Arabia wants to boost its global logistics ranking from 49 currently to 25 within 18 years, in line with its Vision 2030 objectives.
King Abdullah Port has been setting the pace in some of the LPI parameters. The port already offers the fastest customs clearance for goods, with 60 per cent of all goods passing through the port cleared within 24 hours. The immediate objective is to increase this to 100 per cent.
Logistics services at the port are being expanded and a port community system is being introduced to improve timeliness and traceability of goods.
"We are ensuring everything we do is linked to [the overall logistics] key performance indicator," says Qutub. "We want to be a key enabler for the improvement of the country's logistics sector."
The overall average clearing period for goods at Saudi's 10 ports is also understood to have improved from 15 days to under 10 days. According to Qutub, this proves the kingdom's logistics sector is moving in the right direction.
Rayan Mustafa Qutub: Biography
November 2017-present: CEO, Ports Development Company, King Abdullah Port
December 2013-November 2017: CEO, Industrial & Logistics Valley, King Abdullah Economic City
June 2008-December 2013: Senior director, head of business development and executive director, King Abdullah Economic City
July 1998-June 2008: Brand manager, marketing manager, and marketing director and head of M&A, Unilever Saudi Arabia
13 November, 2018 | .By JENNIFER AGUINALDO