BROADCAST 3: How digital technology is transforming construction – Highlights
16 May, 2018 | By RICHARD THOMPSON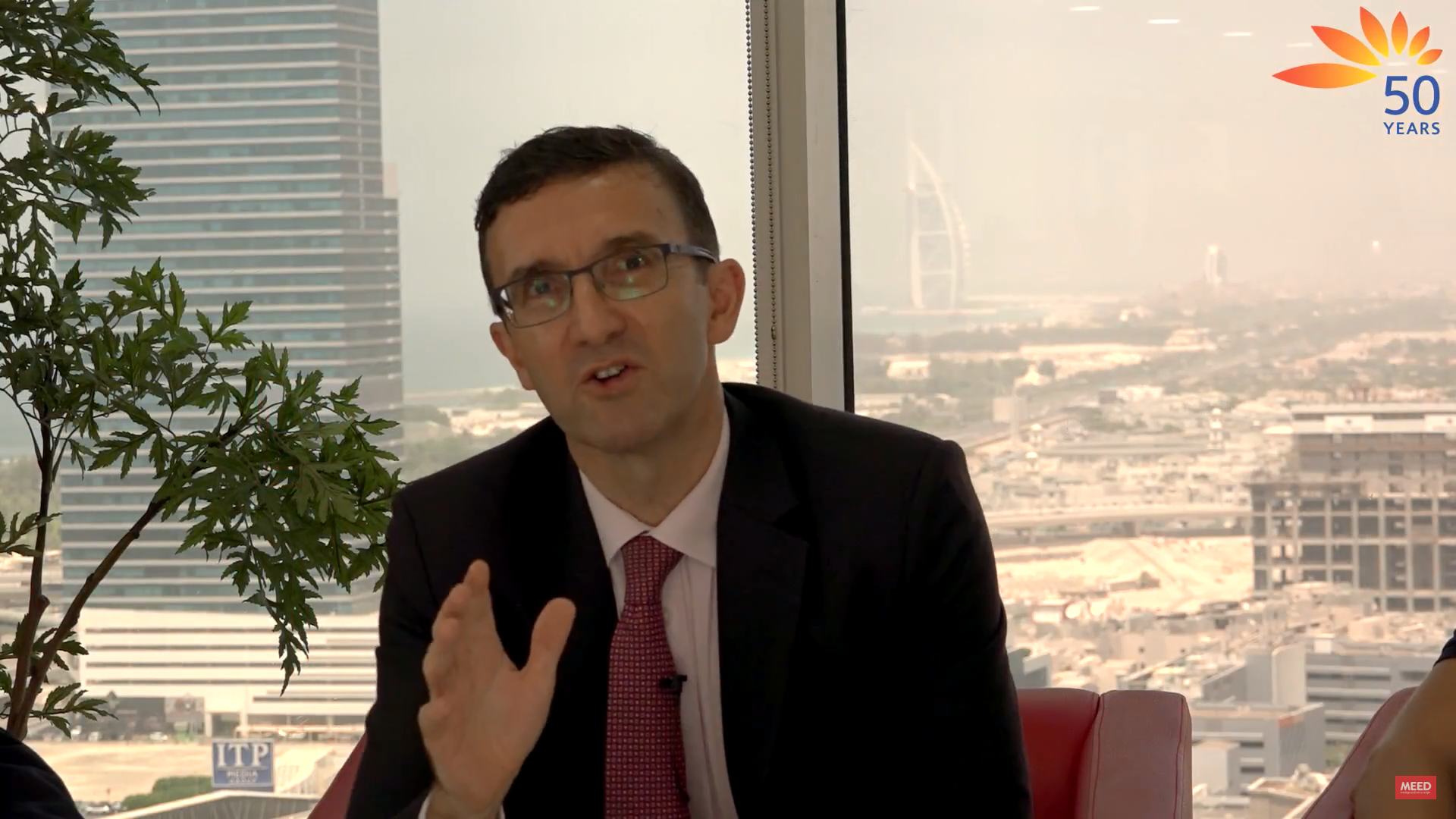 Everything you need to know about the new technologies that are changing project delivery in the Middle East
The construction industry has reached a tipping point in the adoption of digital technologies and it is being transformed in new and unexpected ways.
In an exclusive live broadcast, MEED and Mashreq brought together a panel of leading industry experts to discuss what these changes means for construction companies and project owners, and what they must do to prepare for the challenges ahead.
In a wide-ranging discussion, the panel examined how the adoption of digital technology in the planning, design, manufacturing and construction phases of projects is changing fundamentally the way the construction industry works.
This latest edition of the MEED/Mashreq Construction Live Broadcast series saw MEED Editorial Director Richard Thompson in conversation with CCC's manager of Management Information Systems & Business Process Re-Engineering Aref Boualwan; Museum of the Future project director Tobias Bauly of Buro Happold; 3D-printing specialist Dominic Wright, Co-Founder of Generation 3D; and Mashreq's Group Head of Operations and Technology, Sandeep Chouhan.
The panel assessed how technologies such as additive manufacturing, BIM, blockchain, virtual reality, robotics and drones are boosting construction productivity, increase efficiency and enhancing design.
It discussed how digital adoption might making financing easier for contractors and how the construction industry is recruiting engineers from industries as diverse as gaming and motor sport.
It also looked at the challenges of digital disruption in the construction industry and what steps are needed in order to smooth the industry's transition to a new era.
You can enjoy the highlights from this important and entertaining broadcast below.
Watch Full Video of the broadcast here
If you are interested in learning more about our upcoming broadcasts or the MEED Mashreq Construction Partnership please use the email link at the bottom of the page.
16 May, 2018 | .By RICHARD THOMPSON