Abu Dhabi turns its attention to efficiency
09 November, 2017 | By ANDREW ROSCOE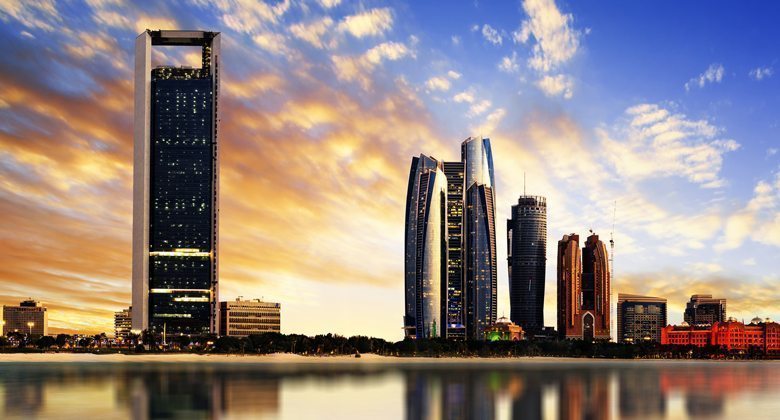 As Abu Dhabi's groundbreaking $1.6bn Strategic Tunnel Enhancement Programme (STEP) nears completion, the emirate's wastewater company is now turning its focus to improving and rehabilitating existing infrastructure.
"We have spent the past 12 years investing in new infrastructure to reach a stage of calmness," says Alan Thomson, managing director at Abu Dhabi Sewerage Services Company (ADSSC). "Now we are not firefighting, we are moving on to a tactical investment programme."
Pioneer project
The complex STEP scheme is the Middle East's first deep-tunnel sewer network, and it is set to be fully operational in 2018, 10 years after the first construction tenders were issued for the project.
"Part of the tunnel is operational, with 300,000 cubic metres a day [cm/d] already pumping through the system," says Thomson. "Work is ongoing to [finish] the pumping station, with a view to completion in the first quarter of 2018."
Developed to upgrade Abu Dhabi's strained sewerage network, the majority of which was installed in the 1970s, STEP consists of a 41-kilometre tunnel, starting on Abu Dhabi island and running south to the mainland, descending from 24 metres below ground level to a depth of 80 metres in some places.
With the megaproject nearing full commissioning, ADSSC is now turning its focus to upgrading other existing infrastructure to complement the new deep-tunnel system.
"We are continuing to keep an eye on Abu Dhabi's growth plans and once STEP is in full use, we will look at its impact on the rest of the system to see what needs to be rehabilitated to ensure more efficient operation of the network," says Thomson.
With the emirate seeking to rationalise spending as a result of the drop in oil revenues and together with the slowdown in some areas of its development programme, the focus of ADSSC's tactical investment programme will be increasing the efficiency of existing wastewater infrastructure. A key part of this will involve utilising innovative technology to improve the monitoring and performance of the network.
"Using technology and innovation will improve network efficiency and reduce [our] carbon footprint."
"Supervisory control and data acquisition [Scada] systems have come a long way, and we are looking at how we can use this to catch more data and improve performance," says Thomson. "Systems are now able to give qualitative analysis as well as quantitative analysis, and we are determining which system we will go for."
According to Thomson, better data collection will increase knowledge of the system, and will be able to detect unwanted discharges and rogue substances entering the network.
The combination of more in-depth quantitative and qualitative analysis will also prepare the wastewater services provider for any future changes to the charging of sewerage in the emirate.
"If [Abu Dhabi] decides to go into a system with peak and off-peak tariffs, we will be able to use the system for storage so we can pump off-peak," says Thomson.
Integrating the latest technology into the system will also help the UAE meet its ambitious environmental targets.
"Using technology and innovation will improve network efficiency and reduce [our] carbon footprint," says Thomson.
ADSSC has enlisted international consultants to assist with the future planning and development of its sewerage network. In January, it awarded an AED25m ($6.8m) contract to the local office of Austria's ILF Consulting Engineers to provide consultancy services on the fifth phase of the emirate's sewerage network upgrade. ADSSC's commitment to long-term planning has been further boosted by the completion of an update to the emirate's wastewater masterplan, which was completed by US consultancy MWH Global earlier this year.
Dubai tunnel
Following Abu Dhabi's lead, neighbouring emirate Dubai is also seeking to develop a deep-tunnel sewer network, which could cost up to $8.2bn.
The proposed Dubai Strategic Sewerage Tunnel Project would comprise two main tunnels with a total length of 75km. The Bur Dubai deep tunnel is planned to have a total length of 50km and the Deira tunnel will have a total length of 25km. The tunnels will be supported by about 140km of link sewers and two major pump stations. The tunnels will reach depths of up to 90 metres below ground level.
The deep-tunnel sewerage network and two major pumping stations would replace 11 major pump stations and more than 100 smaller ones currently serving the wastewater network. In May 2016, Dubai Municipality awarded US-based Parsons the consultancy services contract for the duration of the scheme, including feasibility studies, the preliminary design, tender preparation and support.
Dubai had originally planned to procure the project through conventional engineering, procurement and construction (EPC) packages. MEED revealed in June that the municipality had appointed the Netherlands' KPMG to advise on and assist with preparations for developing the network under a public-private partnership (PPP) contract, which would be the first of its kind in the region.
Although Abu Dhabi currently has no further plans for PPPs in the wastewater sector, successful implementation in Dubai may open the way for new partnerships with the private sector in the longer term.
"[PPP] has been used for treatment plants in Abu Dhabi, but currently there are no plans for further use," says Thomson. "However, we will keep an eye on what Dubai is doing and if it works, it could be an option in the future."
Related Posts
How retrofit can be a realistic route to
Future projects are threatened by subdued population growth
Dubai spending cuts are unsurprising amid Covid-19
Abu Dhabi committee formed at critical time for
Gulf Projects Index continues to decline
UAE central bank extends stimulus package
UAE positions economy for recovery
Abu Dhabi moves to fix construction with consolidation
PPP projects face contracting bottleneck
Tendering in 2017 reflects tightening margins for developers
09 November, 2017 | .By ANDREW ROSCOE