UAE logistics actively mitigates disruption
25 July, 2022 | By Mehak Srivastava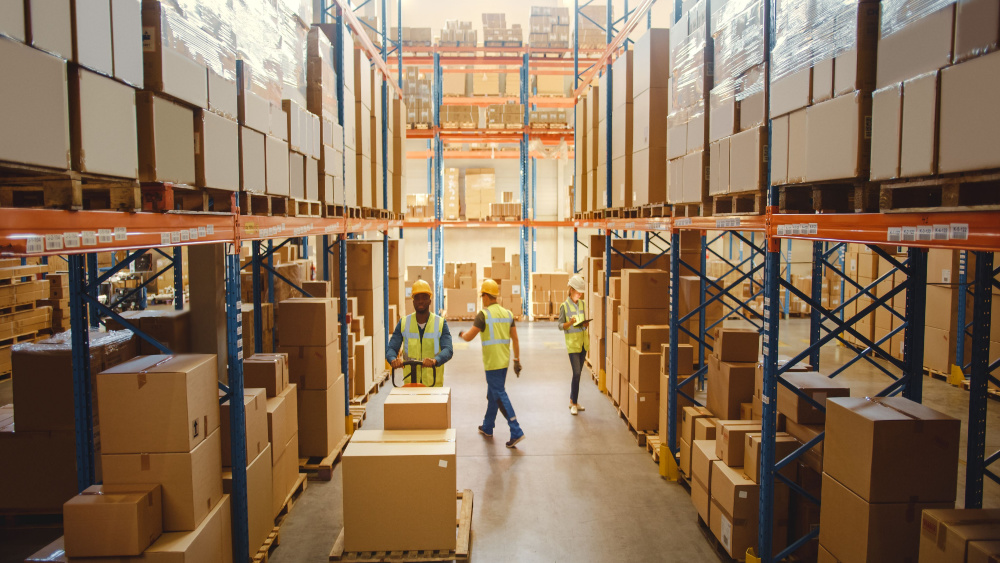 The UAE logistics industry is taking on lessons from the pandemic to reshape its business models 
 The logistics and warehousing sectors are an integral part of the business value chain, ensuring a seamless link between the storage and transport of goods across local and international hubs.
But recent years have been a true test of resilience for the sector and its service providers.
In the beginning of  2020, the industry faced the brunt of the Covid-19 pandemic when cities lurched to a halt overnight. A sharp rise in container rates and congestion at key trade ports multiplied problems for businesses and consumers alike.
The impact was extensive in segments such as e-commerce, where heightened customer expectations pushed retailers and their logistic providers to the limits. Analysis from the World Economic Forum highlights a 25 per cent rise in consumer e-commerce deliveries as a result of the growth in online shopping in 2020.
"The modern consumer is the one disrupting the way supply chains operate," says Raman Kumar, managing director at Al-Futtaim Logistics, speaking at the Logistics Business Leaders Club organised by MEED and Mashreq on 29 June.
"The UAE is already an established and leading logistics hub, but it is shifting consumer demand that is testing capabilities."
WATCH HIGHLIGHTS FROM THE CLUB
Pandemic-led disruption also influenced a massive spike in demand for warehousing space. In a survey published by real estate consultants JLL in 2021, 74 per cent of respondents expect growth in demand until 2024 at least.
In Dubai, property consultants Knight Frank report that rents have risen in various industrial pockets during 2021. This is said to be driven by a permanent shift in consumer shopping habits, resulting in demand for warehousing and distribution facilities.
However, many of these challenges are not new for the industry.
Even prior to Covid-19, the industry was feeling the heat of evolving consumer expectations on the back of growing internet penetration rates and the surge in online ordering. And perhaps, the pandemic has forced companies to adopt digitalisation for the better – for many, digitisation meant the difference between staying afloat and going bust.
"The face of supply chain logistics has changed during the pandemic," states Mohsen Ahmad Alawadhi, CEO – Logistics District at Dubai South. "And it was perhaps the best story for e-commerce, propelling it to new heights in the past two years."
The pandemic also saw organisations restructuring their business models by adopting a more agile and flexible approach towards inventory management, working capital and labour.
For example, ports and shipping organisations turned to expanding in specific business verticals, to provide end-to-end solutions to their customers.
"We saw consumer demand for more inter-connected solutions, which is what prompted us to enable a more collaborative ecosystem," says Abhinand Madireddy, vice president – strategy and growth at Abu Dhabi Ports Logistics.
Another trend disrupting business is the approach to sourcing products.
"Where we were once dependent on a single source or factory for our goods, this has completely changed," says Alawadhi. "Nearshoring and multi-sourcing have become prevalent trends – take the example of iPhone production moving to India during the pandemic to reduce reliance on China."
Nearshoring has allowed businesses, particularly capital-intensive ones, to reduce shipment lead-times and improve cash conversion cycles significantly. This in turn has led to higher working capital and stronger balance sheets.
Multi-sourcing meanwhile has allowed diversification of risk by reducing dependency on a single partner, supplier, or source market.
"These changes are also helping curb carbon emissions," says Alawadhi. "As the source moves closer to the customer, the carbon footprint too reduces in proportion."
Many major corporations such as American logistics giant Amazon have advanced with large renewable energy investments, indicating their commitment to reduce the emissions of their freight and logistics operations.
Authorities and corporations have also turned to ramping up in-country logistics capabilities, with links to wider distribution networks. Storage hubs are moving as close as possible to the end-consumer while multi-modal transport modes are allowing goods to be moved through various channels.
For example, Amazon announced the launch of a 4,700 square-metre delivery station in Abu Dhabi in June, geared at enhancing and servicing same-day and next-day deliveries.
Moving forward, the bulk of investments are expected to be directed into digitalisation and improved green credentials within the logistics industry in the UAE.
"The UAE has laid the groundwork for a competitive logistics sector, in the form of ports, business parks and economic zones," says Alawadhi. "Now it needs to catalyse the industry to invest in people and digital tools, while also thinking about the environmental impact."
This article is a part of a series from the Logistics Business Leaders Club held in Dubai on 29 June by MEED in partnership with Mashreq. Attendees at the closed-door event were speaking on condition of anonymity.
Related Posts
UAE healthcare sector responds to digital call
CONSTRUCTION CLUB 6: Emerging regulations impact contracting finance
Building a secure and agile data economy in
Increasing importance of mental health care during COVID-19
MARKET TALK: It is time to innovate the
Ten Minutes into the Future of Energy
Medical talent- Backbone of the healthcare ecosystem
MARKET TALK: Rebalancing the construction risk
Saudi healthcare primed for investment
Lessons from the pandemic
25 July, 2022 | .By Mehak Srivastava