New Thinking for the New Normal
13 December, 2017 | By RICHARD THOMPSON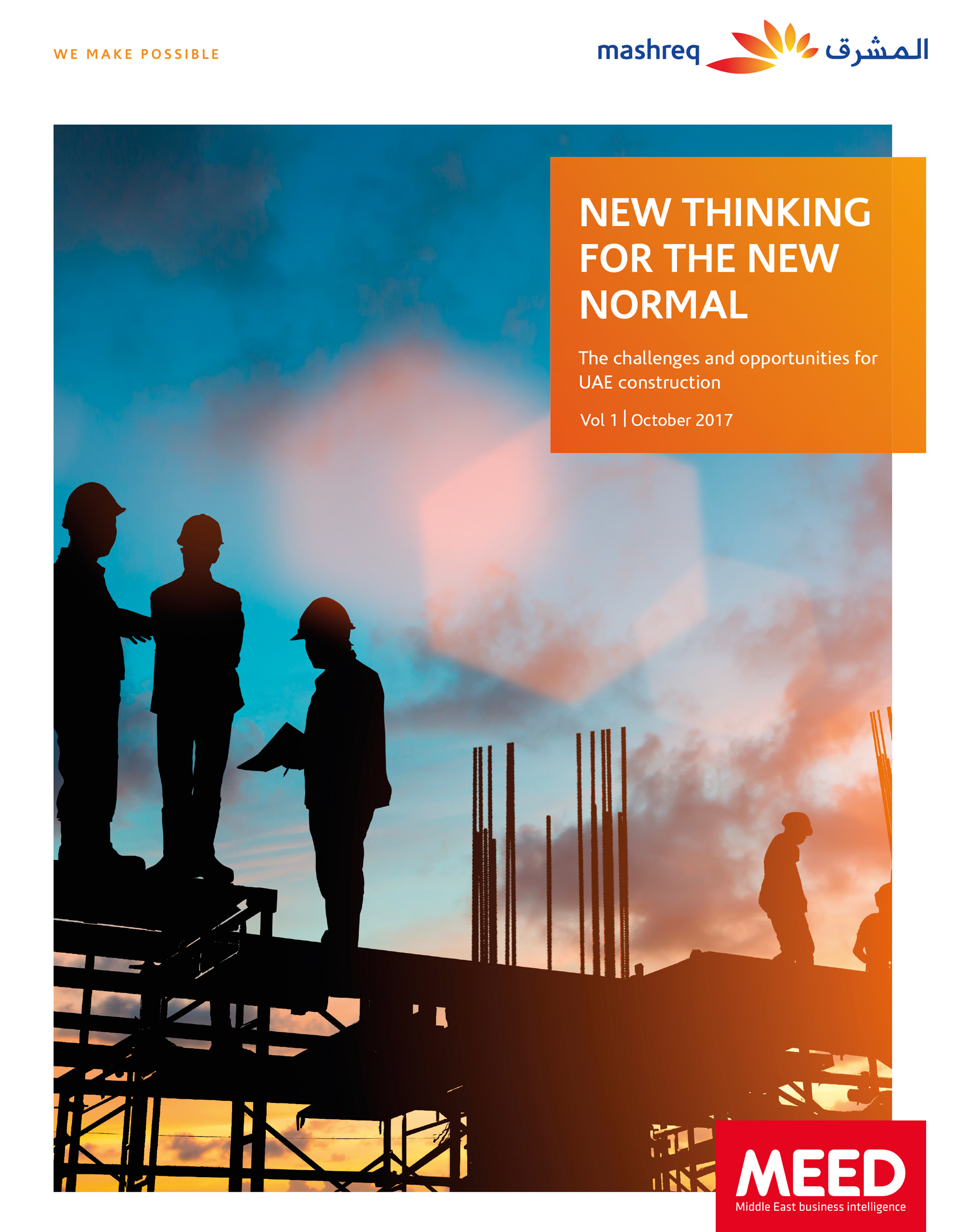 The region-wide fiscal rebalancing triggered by the fall in oil prices since 2014 has had a profound effect of the region's construction industry.
Many of the issues that have dogged the industry for years such as late payments, unequal contracts, and disputes over project variations, have been exacerbated by the slowdown in new projects. And contractors say that cash flow is the biggest challenge that they are facing today.
But just as the region's governments have responded to lower oil prices with-ranging reforms, the drop in oil prices also presents an opportunity for the UAE construction industry to change and to get rid of some of its entrenched, self-harming practices.
In New Thinking for the New Normal, a construction industry research report from MEED in partnership with Mashreq, senior stakeholders from across the UAE construction industry set out their views on the challenges facing the UAE construction industry today. And on the opportunities for change.
Download New Thinking for the New Normal now to find out about the opportunities and challenges facing UAE construction.
Related Posts
Live Broadcast: Renegotiating construction contracts
GCC attentions turn to the 2032 Olympics
UAE logistics eyes future opportunities
Hydrocarbon project activity contracts sharply
Mena projects and the impact of Covid-19
Think tank calls for action to boost retail
EXCLUSIVE: Expert says Saudi PPP and investment laws
Future projects are threatened by subdued population growth
Pipeline of GCC rail projects starts to look
Dubai plans a lasting legacy for Expo 2020
13 December, 2017 | .By RICHARD THOMPSON